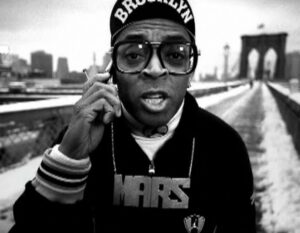 By Rickey Hampton, Founder and Editor of The African-American Athlete
[dropcap]R[/dropcap]eally? All this fussing and fighting over a pair of sneakers?
A mall located in suburban Detroit had to close its doors on two separate occasions on Saturday because of out of control shoppers pushing and shoving their way into a Footlocker store to buy sneakers.
You are probably wondering what kind of sneakers would make people do that, right? No, Footlocker wasn't selling sneakers made of gold, nor were they selling sneakers made of diamonds.
They were selling the latest pair of Air Jordans.
And, for more than a few, the latest pair of Jordan's are apparently the equivalent of gold and diamonds. Well, at least that is the case in my mind. Because that is the only thing I could see myself trying to knock other people down for.
"Both times, it was shut down by the police for public safety … all over a tennis shoe," said William McClure, the mall manager, to the Detroit Free Press. "It's frustrating. It got unruly, the police shut it down."
There is something sad about this. It's sad that some adults feel their kids have to have these material things so badly, they are willing to literally fight other people.
It is also amazing to me that a pair of sneakers have become such a status symbol.  But when you think about it, people have been robbed, and even shot over Jordan sneakers in the past.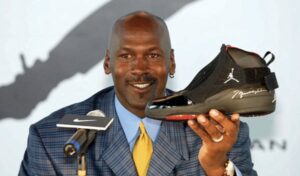 Hey, I understand that people should be able to spend there money on whatever the hell they want to. They earn it, they spend it.
I am an avid golfer. I am sure people would look at all the money I have spent playing golf all these years, and simply shake their heads. "What a waste of money, chasing that white ball around in the sun all day."
Well, as mentioned earlier, to each his own.
I am thinking what a hustle this is for Nike.  The Air Jordan line  has helped make the Nike brand into a net worth of $25 billion.
Every year, they have people running out buying the latest pair of Jordan's, which I would imagine from a technology point of view probably aren't much different that the first pair that came out in the '80s.
So, I know that Micahel Jordan, and all the folks at Nike, are enjoying all the ruckus over their sneakers, and laughing, as they watch their bankrolls grow.
Comments
comments