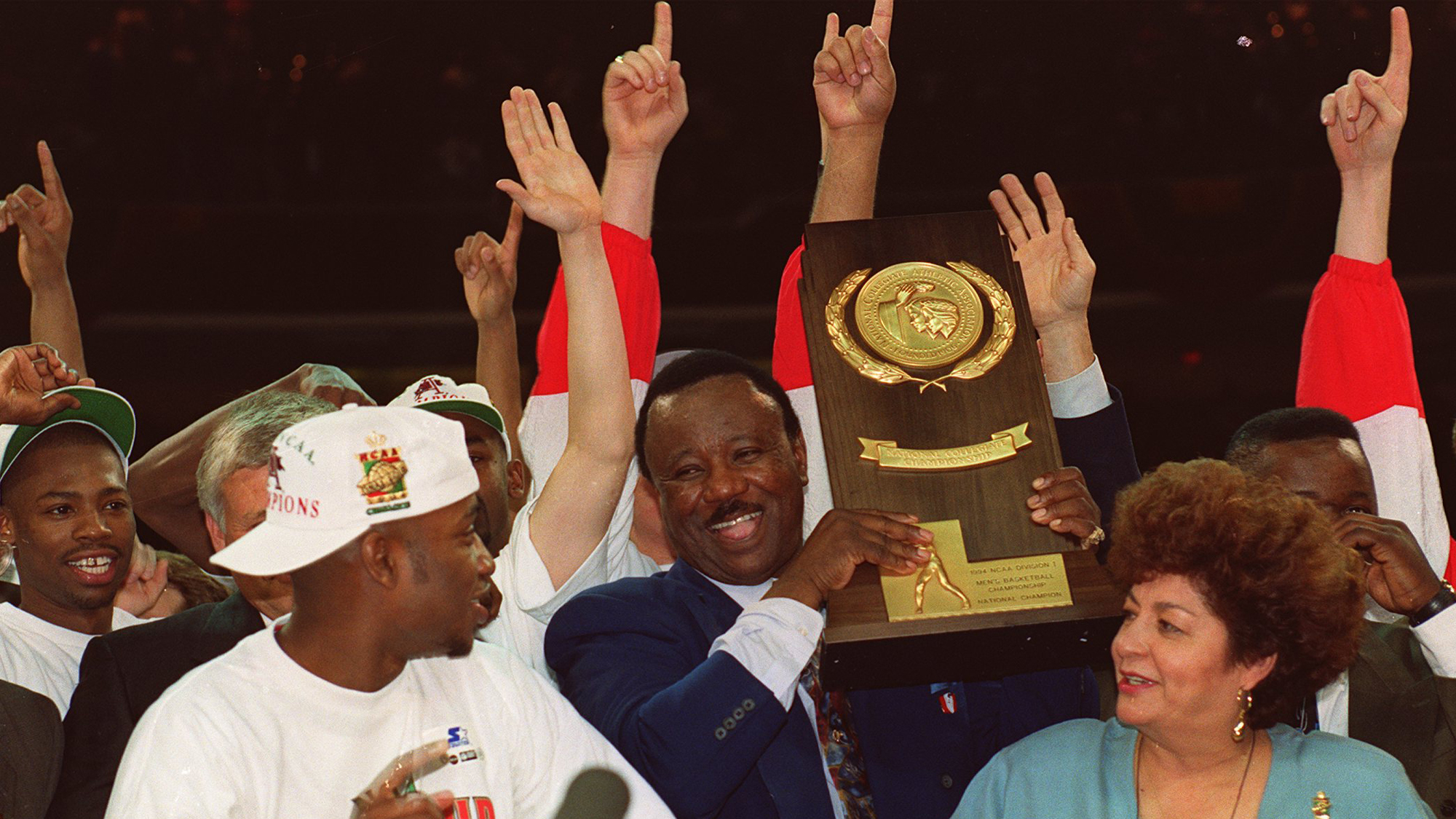 Originally published in The Black Voice News on Thursday, October 7, 1993, and in NNPA member newspapers in 1993. Writer Leland Stein spent a weekend in Chicago with members of the Black Coaches Association (BCA) discussing issues of academics and diversity.                                                                                 
By Leland Stein III, For TheAfricanAmericanAthlete.com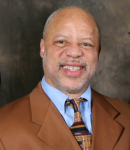 CHICAGO – As the NCAA and College President's Commission continue to enact legislation – Prop 48 and its subsequent riders – that in their mind improves the process (collegiate athletic academics, graduation rates, number of coaches, scholarship qualifications, etc.), the Black Coaches Association (BCA) is readying an agenda that will aim at educating the NCAA and Presidents Commission in methods of improving the process without eliminating the opportunities.
Reggie Minton, basketball coach at the United States Air Force Academy and spokesperson for the BCA explained: "The kids are the issue for us. We are (uniting) for our children, and that will be the extended action agenda for the coaches – now and through the '90s. It's the cause that reaches beyond the game of basketball and into the future."
George Raveling, University of Southern California coach, outlined some of the key issues, stating: "We are concerned about lost opportunities through scholarship limitations; limited access to the student-athlete on a year-round basis; entry-level positions for minority coaches, which has been greatly restricted by the abolishment of the grad-assistant position; the infusion of the restrictive earnings position; the lack of African-American representation on executive committees at the NCAA and USA Basketball coaching and administrative level."
In keeping with this theme, the legislative committee of the BCA – Minton, Raveling, Temple's John Chaney, Minnesota's Clem Haskins, Arkansas' Nolan Richardson, Georgetown's John Thompson, Iowa's Vivian Stringer, Kansas' Marian Washington, and Drake's Rudy Washington – and approximately 30 more of the nation's top black coaches came together in Chicago at the 'Summit in Chicago.' This was the second convening of this relevant gathering; the first was in early August at the 'Summit in Norfolk.'
The action agenda that galvanized the BCA into action is "Crisis: The Lockout of African-Americans in Intercollegiate Athletics."
Thompson explained why this gathering is necessary, exclaiming: "There is a growing concern among all of us about the elimination of African-American kids, in particular low-income kids. I think many kids that come from low-income settings have not been provided with the same opportunities as other kids and are now being eliminated from intercollegiate athletics. This may be intentional or by accident… but it's having the same effects."
Stringer shared her thoughts: "We are attempting to have a show of unity to demonstrate our concern with what's happening in the educational system through athletics. The scholarships are an educational vehicle for our children."
She continued: "We cannot sit by and idly watch the educational system develop as it has . . . and lock-out opportunities for African-Americans. We want to leave a legacy because there is no way we can be leaders and not establish for the generations of young people to come…. what's right, and take our rightful place and be given the proper opportunities to have every chance to succeed."
Added Raveling: "We are there to address some problems that are acute to collegiate athletics and some issues that have a broader face, but never the less we have a great concern about the problems and how they impact our youth. We think that if we are going to be responsible individuals, we must speak out on these wrongs. At the same time continuing to be responsible, we must also offer solutions."
Other coaches like George Washington's, Mike Jarvis, spoke of the need for this gathering, because "there is a crisis and if we look back twenty, thirty or forty years from now we would no doubt see less and fewer opportunities for disadvantage Americans, to participate in intercollegiate athletics." University Detroit coach, Perry Watson, noted the "lack of opportunities that face our African-American youth in getting a college education or scholarship is at a crisis point."
University Miami coach, Leonard Hamilton, said that "it appears the direction we are heading in now will create serious difficulties for our kids in the long haul and the present legislation, although it's well-intended under the auspices of improved education, appears to be locking our kids out from the opportunity of a quality education."
Even in light of the undeniable fact that socio-economic family background has significant influence on SAT scores and couple that with the concurrence of many educators that the test is a culturally bias medium, the lordly college presidents and the NCAA has taken the elimination approach and decreased the opportunity for many. They have taken the path of least resistance – up to now. The BCA's legislative committee is reading an action agenda that will change that path. 
About the SAT, Thompson noted: "We are concerned about the use of the standardized test, not to say that it shouldn't be used…. But its misuse is a concern. Even educational testing services have acknowledged the NCAA uses the test incorrectly. Several scholarship opportunities are being cut and with less opportunities and restrictive admittance . . . Who's left out?"
Are the Presidents – who are at the top of our education system- and the NCAA officials naïve or just don't care or just don't know any better?
"I don't think they (NCAA and Presidents Commission) understand, but I think they possibly care," said Thompson, "but I think they will be made to understand more clearly by our action." 
Thompson continued: "This isn't something that just relates to athletic participation or basketball . . . this affects our kids because athletics has always been the main vehicle that we have been given. And until they devise other alternatives for impoverished kids to come away from their problems, we can't be disinterested in college athletics. These kids are being systematically eliminated."
Raveling says: "I think and hope they care because a viable part of their constituents is being ignored."
Chaney emphasized the point, saying: "I think they know. We have expressed our ideas and concerns many times, but do they really care? No!"
Chaney was not finished exclaiming: "If you are going to service youth and the community, then higher education has to address the needs of all. We are saying education is important, but so is athletics. It has a great influence on other youngsters and a great influence in terms of whether they become productive citizens or not. They are depriving our kids of aspiration level that every one of them needs to have. All the studies show very clearly that through higher education the youth gain entry into society and become contributors to society. And sports may be the vehicle to get them there." 
I tend to feel if the holier than thou NCAA and presidents really cared, they wouldn't have implemented a legislation to eliminate the opportunity in the first place, but enacted a legislation that would improve the process without eliminating the opportunities for so many.
How did this happen?
Said Raveling, who thinks part of the blame rest on the BCA's shoulders: "We stood idly by and let them use sophisticated language and methodology to trick us. Under the banner of education we have been put in positions where we didn't always feel we could defend ourselves . . . we knew something was wrong, but we just didn't have the right defense." 
Raveling continued: "I think what's happened is similar in many ways to religion. In the old days we would go in and colonialize countries and rape their culture and land, and we did it under the banner of religion. Now we have a new banner and its academics…It's always, our way is better than your way."
That's what the BCA's action agenda hopes to accomplish – educate the educators. By getting the administrators to open up their vision to the fact that their way is not totally wrong, but other methodologies can get to the same goal, without eliminating the opportunities.
I didn't hear one coach deny the process needed improvement or education should be a top priority; however, Proposition 48 and its subsequent riders enacted by the naïve Presidents Commission and NCAA officials, is wrong in its present condition. Just because they implemented Prop 48 the environment in the cities didn't change, the employment of many of the kids' parents didn't change, the conditions of their schools didn't change, the crime and drugs and gangs didn't go away.
Stringer is also concerned about improving the process without elimination, explaining: "Collectively we are looking to improve the process and increase opportunities. Certainly, we don't want to eliminate opportunities. Moreover, opportunities have been few and far between in the first place, given the few sports, we participate in any way. We want to affect changes in all aspects of the African-American's involvement in the educational process of our youth."
As an educator, I believe the goal in education is to educate as many people as humanly possible; thereby, making productive members of society. How can the NCAA and Presidents Commission choose the opposite direction?
Thompson thinks it is a "lack of creativity on the part of the administrators" and it is easier to "solve the problems by eliminating people." He also thinks this just puts the burden elsewhere based on what's going on in the communities. "With all the crime, drugs and social unrest going on," he exclaimed, "it's the worst time in the world to do what we are doing and one of the purposes of our educational institutions should be to have a direct effect on what's going on in our society."
America's business community has adopted this strategy, and it is eliminating jobs to cut payrolls and boost dividends. The old cut me strategy is at work everywhere.
With no real voices on the College Presidents Committee or at the NCAA, the decisions being enacted are one-sided in their implementation. Although this may not be the intent, it is a fact none the less.
"I think that (the lack of representation) is one of our major concerns," Thompson said. "We have people who are representing the interest our young and low-income kids and they have no inkling whatsoever what their (meaning the kids) situations are, and what realistically a scholarship really means. A scholarship doesn't just mean a form of recreation to a low-income black kid. It means necessity . . . it means life or death. It's not something most kids are doing in the bypassing."
I know when people step out on faith with a let's change the system agenda, they open themselves up to retaliation and a "don't buck" the system attitude from their bosses. Also, when you have labored as hard and long as these guys, who wants to lose their job? 
The BCA's strength is in their unity, plus their agenda will not focus on one or two guys out front along carrying the banner. 
"There's strength in unity," noted Watson, "and when you get guys like Thompson, Chaney, and Raveling who has stood the test of time, it adds integrity to this just cause."
Raveling emphatically added, "You have to take a risk. Martin Luther King once said, 'If a man hasn't found something he's willing to die for, then maybe he's not fit to live.' So, you just have to decide this is so important that if I have to lose my job…. so be it."
Every time I see a college program put on probation, I know right away it involves people helping people. That's right…people helping the youth. The acceptance of money from alumni and others is a panacea for many of the youth while they are in college. College students everywhere can accept money from anyone, anywhere and at any time, only athletes cannot.
A survey of 51 Division1-A football coaches accomplished by the Atlanta Journal-Constitution at the annual American Football Coaches Association Convention, early in 1993, concluded that players "should receive some form of monthly payment" and noted they would "support a system allowing underclassmen to enter the NFL draft, with the option of returning to school."
With this on the record and the undeniable truth, many of the athletes come from poor backgrounds, most of the coaches here believe a stipend would be a good thing.
Raveling shared his feelings, explaining: "I have long been an advocate of allowing student-athletes to work during the school year and be able to earn funds to help offset the financial commitments that confront every student. If not this, then giving a stipend is a viable alternative."
In addressing why something so obvious to so many, refuses to be implemented, he said: "I think it is one of the great mysteries of mankind. You can look at the length and depth of our universe today and see some of the simplest things are the most difficult for human beings to comprehend and accept."
Chimed in Thompson: "I think the giving of money by boosters is disproportionate to reality, in large part it is sensationalism. The stuff about the booster is good for the newspaper, and I think it does happen, but mainly to the superstar and very few of them. Let's not forget the overwhelming majority of the kids are not the stars and have used athletics as a vehicle and need to be subsidized.
"Kids come into academic situations and they are not able to fulfill themselves in the total experience, because some of them are not permitted to work and many of them have no means to supplement their economic situation from home."
I remember Chaney and others noting they "probably wouldn't have passed the SAT as freshmen." Now, who can deny Chaney's status in the community and this molding of hundreds of youth into positive people? To this aim, I say the SAT should be used as a gauge toward determining the deficiencies and strengths of a prospective student-athlete. Using the SAT scores, the student-athlete can be counseled and guided into a curriculum that best suits their strengths. It should not be used as an absolute truth!
Chaney summed up the day's event and what it means to him and the others, saying: "We found that perhaps this was the most fruitful gathering we have ever had. The BCA demonstrated some major concerns we have for some of the kids in this country who have been locked out of the process completely, especially in the athletic area on the collegiate level. We also see what can happen at the NCAA level when you don't have any representation. Important to me is the access to our kids because we can't utilize them for services in the community, due to the time constraints placed on us by the legislative body. We took a look at the kind of information given out as far as graduation rates, which are nothing but a blatant lie. We have dropped in all kinds of opportunities, and everybody knows it but the NCAA."
Well, it shouldn't stay this way for long, because these Americans are employing a unified voice. The seeds for educating the educators have been planted and will grow into a viable action agenda.
Comments
comments