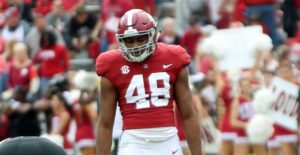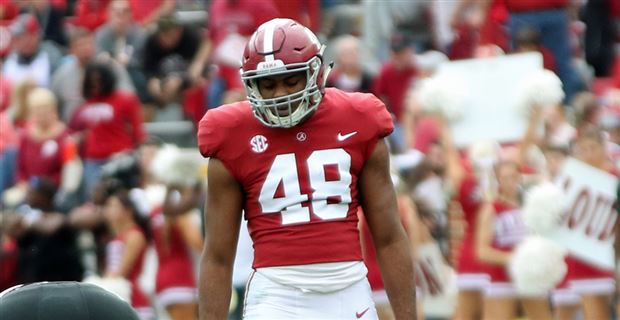 By Rickey Hampton, Editor and Founder of TheAfricanAmericanAthlete.com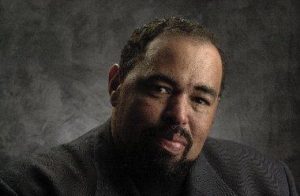 Alabama linebacker Mehki Brown took a jab on one of the national sports shows the other day for his decision to transfer from the national champion Crimson Tide football program, to play at an HBCU school, Tennessee State University. Brown made headlines for his blowup on the sidelines during the national title game against Georgia.
He is now headed to TSU, which had some controversy of its own last fall when a player actually struck an assistant coach on the sidelines. Emotions can get out of hand on the sidelines, but rarely do they go that bad. TSU coach Rod Reed has worked with literally dozens and dozens of young men in his more than 20 years of coaching, one unfortunate incident doesn't taint his reputation, or signal that he runs an undisciplined team.
If Reed thought Mehki Brown was a problem kid, he would not be playing football in Nashville.
The news of Brown leaving Alabama has been lampooned by some. Tony Kornheiser of ESPN's PTI said Brown's decision to leave Alabama to transfer to TSU is like going from "The Golden State Warriors to the Fort Wayne Mad-Ants (of the NBA's G-League)."
Of course, Kornheiser gets paid to be cute and witty. However, on this he offers very little insight.

For sure, Alabama is the preeminent football program in America. They have the best coach, the best players, and some of the best facilities in America. They play on national television practically every week, and go first class in everything they do.

TSU can't offer Brown any of those things.
However, what TSU  can do is offer  Brown a place where he can breathe. He won't have to worry about being called a nigger on social media, the way quarterback Jalen Hurts was, following the Tide's loss to Auburn in the Iron Bowl. He can go out and play football for a program that has a storied history, and has sent literally dozens and dozens of players to the National Football League.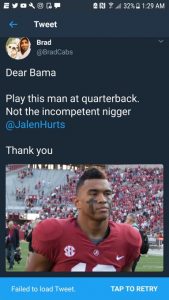 Far more importantly, he won't have to deal with racist social media messages his former Bama teammates have, like quarterback Jalen Hurts got after the Tide lost to Auburn. No longer will Brown walk around campus knowing people like former his Alabama classmate, Harley Barber, hate him simply because he is black.
I wonder if Kornheiser factored that into Brown's decision to leave? And the answer to that is, of course not. Now, this isn't to say racism is why Brown left Alabama for TSU, but I can assure you those types of acts didn't make him want to stay, or will it be something he will miss as a young black man.
Barber thought it would be a brilliant idea to celebrate Dr. King's holiday with slew of racist slurs on social media. Her rant (linked on video at the end of this article) captured  got her expelled from Alabama and her sorority (Alpha Phi).
Stuart R. Bell president of the University of Alabama, said the videos were "highly offensive and deeply hurtful," and that Harley Barber, is "no longer enrolled here." At least the school and the sorority did the right thing by sending Barber back to her homestate of New Jersey. So did the sorority for kicking her out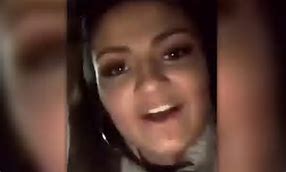 However, an even bigger problem than Barber remains.  That problem is her sentiments. When you watch her ignorant, tasteless rant on the video posted below, take note of her friends who are with her. What's even worse than Barber's barbaric rant, are her friends that listened and laughed at her tirade. Not one seemed to think it was inappropriate. Not one thought she was out of line. The people who carry the sentiments of Barber are still there, and probably cheering "Roll Tide" as loudly as anyone when the mostly black Alabama football team takes the field.
Barber's sentiments exists in the minds of far too many people from Alabama, Barber's home state of New Jersey, and the country.   Of course, that should not be surprising either. 
The current president, who is a racist, was elected by a large swath of people with the mindset of Barber, and her friends.

And, clearly, racism is not dead, especially in Alabama. This is the same state where Roy Moore, a straight up racist and alleged pedophile, got 48 percent of the vote for a senate seat. And even though he lost, the fact nearly half of the state voted for him speaks volumes.

Nope, Mehki Brown won't be playing on national television anymore. However, he won't have to deal with people like Harley Barber and her friends, either.

That sounds like he is coming out on the better end of this deal.
Comments
comments