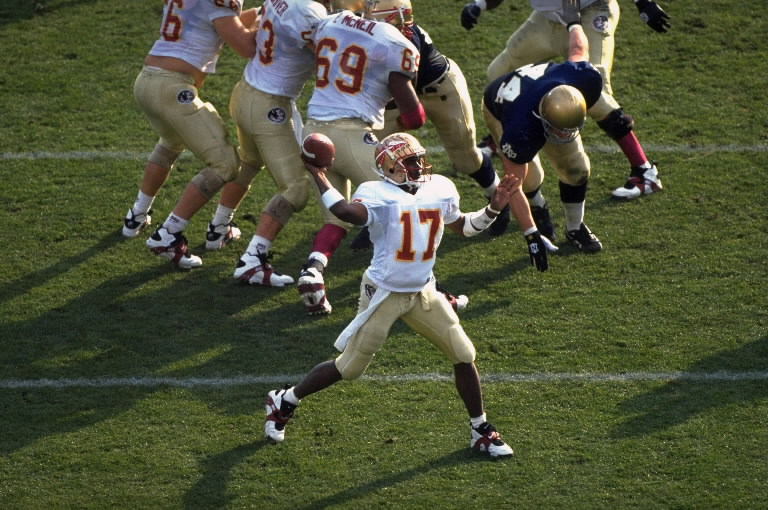 By Rickey Hampton, Founder and Editor of  The African-American Athlete
The annual National Football League draft is only days away. At this very moment, there is an NFL coach, scout or front office member pouring over their draft list, or watching tape.
The Super Bowl maybe played in February, but the game is won in April.
It is impossible to win a Super Bowl without getting key contributions from the yearly draft. Just ask the world Champion New England Patriots, who drafted Tom Brady in the sixth round of the 2000 draft. The former Michigan Wolverine has been the catalysts of five Super Bowl titles in New England.
You can argue that Brady is the greatest football player ever, but there is no question that he is the greatest draft pick ever.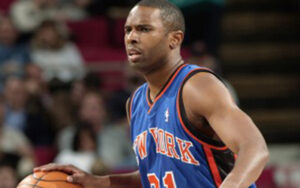 But the man I think about each year when the draft comes around is Charlie Ward. Some of you may remember him from his days as a New York Knicks point guard. Ward played 12 seasons in the NBA.
Clearly, Ward was a talented basketball player. Anyone with that long of a career in the NBA has to be. The thing is Ward was an even better football player.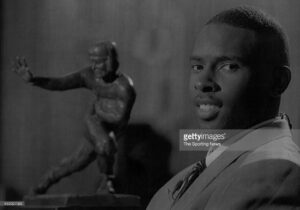 Ward is one of the most accomplished quarterbacks in the history of college football. He was two-time ACC Player of the Year, led FSU to a National title and he won the 1993 Heisman Trophy. Like so many other great black quarterbacks of yesterday, Ward was ahead of his time. He was a superb athlete who could run and pass. His play making abilities drove defenses crazy as FSU reigned as one of the nation's premier football programs. He was equally superb on the basketball court, where the point played point guard for the FSU basketball team.
If Charlie Ward was playing today, he would meet all the requirements it takes to play in the National Football League. He might very well be the No. 1 overall pick.
However, when the 1994 draft came around, Ward went undrafted. Not a single NFL team would take a chance on this gifted athlete. Despite the success Randall Cunningham and Warren Moon enjoyed, there was still something about these athletic black quarterbacks that didn't fit the NFL. Nine quarterbacks were drafted ahead of Ward that year, including a kid from C.W. Post in the fourth-round.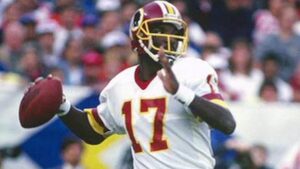 But in 1994 black quarterbacks were still considered an anomaly. Doug Williams, who led the Washington Redskins to victory in Super Bowl 1988, and became the first black QB to win a Super Bowl, wrote in his autobiography the that NFL teams were still scared to invest in black quarterbacks.
"It boils down to the fact that most NFL coaches, general managers and owners are scared of the black quarterbacks, or they just don't want a black man running their team, period," Williams wrote in his 1990 biography, 'Quarterblack' :"They're afraid if they play a black quarterback and he doesn't pan out, they're going to be ridiculed by their peers. People around the league will say, "I told you that black guy could not play."

"If they can get away with it, their going to overlook the young black quarterback coming out of college. They'll find some excuse for not drafting him, of they'll move him to another position. The only time they are going to take a black quarterback is when he's obviously the best player available, or their team is desperate to win."
Williams was spot on.   In 1994 there were very few blacks in NFL front offices, and only two black head coaches  Art Shell (Raiders) and Dennis Green (Vikings).  In fact, the lack of diversity among coaches forced the NFL to create the Rooney Rule, which required all NFL teams to interview black candidates.
Meanwhile, the excuses for not drafting Ward came flooding in. He wasn't big enough (6-2, 210 pounds). Didn't have a strong enough arm (as if Joe Montana had a cannon). He wasn't serious about playing football. He wanted to play basketball (Not true).  Ward later said the Chiefs called about drafting him in the fifth-round.  He told them that at that late in the draft he couldn't guarantee that he would report to Kansas City if he got drafted in the NBA.  Why would no team at least spend a late round pick on Ward, a possible franchise quarterback, to simply retain his rights?
Looking back at the environment of that time, it is now easy to see why Ward did not get drafted.
When the NFL passed over Ward, he entered the NBA draft.  The Knicks selected him with the No. 26 pick in the first round. He would go on to be a solid role player in New York, where he played 10 of his 12 seasons.  Ward probably would have made a bigger impact in the NFL. Of course, we will never know.
But in retrospect, it was probably the best thing Ward could have done considering the physical toll football has taken on so many people.
There has been progress since '94. There  are more blacks in front offices, and on the field as head coaches, although the numbers still aren't good enough. Most importantly, the young men who play the quarterback position in 2017 will get every  opportunity to succeed, or fail.
Comments
comments