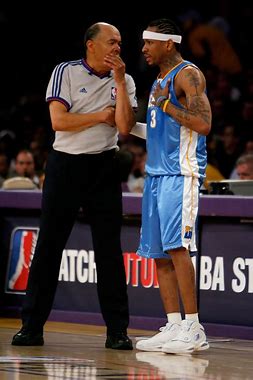 Former NBA official Luis Grillo was the featured guest on 'In And Out Of Sports' hosted by D.C. talk show legend Butch McAdams.
Grillo, a native of Washington, D.C., officiated in the SEC and the Big East Conference, before being tabbed for a prestigious assignment as an NBA official  in 1988.
Grillo worked games that included iconic players such as Magic Johnson, Kareem Abdul-Jabbar, Larry Bird, and Michael Jordan. He retired following the 2009 season.
Grillo discussed his start in officiating from high school to the NBA, and his friendship with the late John Thompson of Georgetown. 'In And Out Of Sports' is sponsored by Horton Funeral Service, Takoma Station, and Elite Dental. Click to hear the interview.
Comments
comments