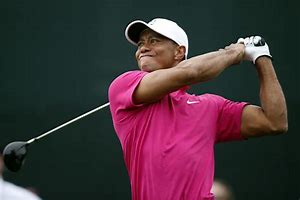 By Rickey Hampton, Editor and Founder of TheAfricanAmericanAthlete.com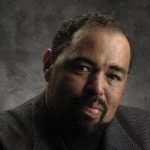 I am a big fan of Tiger Woods, the golfer.  Every time he tees it up in a tournament I am cheering for him. 
I cheer for Tiger because of what he represents as a black man dominating the world of professional golf, even if he doesn't fully understand or acknowledge his own blackness.
Normally, someone like that I would simply cast aside as a lost soul. 
However, I continue to cheer for Woods because he represents a generation of black men who were not allowed to play on the PGA Tour simply because of the color of their skin.
Great black players like Ted Rhodes, Bill Spiller, and Charlie Sifford were not allowed to play on the PGA Tour during the prime of their golf careers because of the Tour's 'Caucasian only' rule that was written into its constitution. It said the game should be played 'members of the caucasian race only'. 
The PGA Tour fought hard to keep that rule in place and only changed under the pressure of court orders.
With that in mind, every birdie and every victory by Woods is a victory for the black legends of golf who paved the way for him.
However, after having so many warriors stand up and fight for him to be able to play golf, Tiger's lack of commitment to social issues is, frankly, disgusting. Consider his recent comments when asked about the current president following Sunday's final round at the Northern Trust Open. 
 "Well, he's the president of the United States," Woods said. "You have to respect the office. No matter who is in the office, you may like, dislike personality or the politics, but we all must respect the office." And when asked about race relations in America under Trump, Woods cowered even more. 
"No," Woods replied. "I just finished 72 holes and I am really hungry."
That is pitiful. I totally understand why so many, particularly in the black community, do not cheer for him.  
Some don't like the fact that he seems to prefer white women, and his comments about being a "cablanasian' on The Oprah Winfrey show years ago cost him his black card years ago. I could care less about who Tiger sleeps with, and I even understand his issues about ethnicity, growing up in California with a black father and an Asian mother. For all the courage and will he shows as a competitor on the golf course, he cowers into a corner of social issues. 
Comments
comments