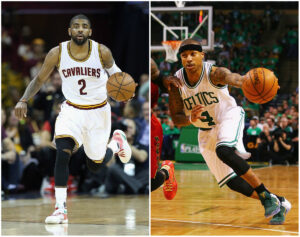 By Sope Eweje, For The African-American Athlete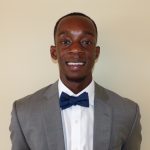 Although a trade was clearly inevitable given Kyrie Irving's desire to leave Cleveland, Tuesday's blockbuster deal with the Boston Celtics still comes as a shock. This is the first trade in the modern draft era between teams that finished the previous season 1-2 in their conference.
Just to review: The Cavs sent Irving to Boston in exchange for point guard Isaiah Thomas, forward Jae Crowder, center Ante Zizic, and an unprotected 2018 first round draft pick (acquired by Boston via the Brooklyn Nets).
Here's why this trade makes sense for two teams likely to compete for the Eastern Conference title again next season:
The Start of a New Era for Boston
After years of stocking draft picks and developing players since their NBA finals appearance in 2010, the Celtics have finally put themselves in a position to compete for another championship.
On the surface, it's strange that trading away a player like Isaiah Thomas makes a team more competitive. Keep in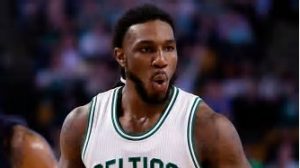 mind that Thomas is:
1. An all-star point guard who averaged 29 points per game
2. Currently the best bargain contract in the NBA (will make $6.2 million in 2017-18)
3. Embraced by fans and willing to be the face of the Celtics' franchise
But take a closer look at IT from another viewpoint and you'll find:
1. An aging (almost 29), injury-prone (bad hip), and undersized (5'9") point guard
2. A poor defender (he finished last out of 81 points guards in real defensive plus/minus last season) in a league where guards are getting more and more explosive
3. A player who will definitely seek out a max contract after next season, but doesn't have the potential to be a championship team's only go-to playmaker
By getting rid of Thomas and acquiring Kyrie Irving, the Celtics are able to sure up their future: their proven stars in Irving, Al Horford, and Gordon Hayward are under contract for at least the next two seasons, and their budding draft picks Jaylen Brown and Jason Tatum are locked in for the foreseeable future.
Not to mention that Kyrie will be excited for this opportunity to be a team's primary ball handler, and certainly seems willing and able to be the Celtics' franchise point guard of the future.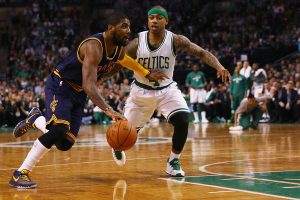 Whether that future consists of a title remains to be seen. If the Celtics can find front court players to help improve their rebounding, this squad has the makings of a team that can challenge the Warriors' NBA dominance.
Cavs come away victorious over the Celtics (again)
But despite how good of a trade this is for Boston, this is an even better trade for Cleveland.
Let's start with the fact that the Cavaliers were clearly the team with less leverage in any potential trade: a team trading away a player that doesn't want to play for them usually can't demand very much for him.
Taking the tension created between Irving and Lebron James due to the events of this summer into training camp definitely would've been a terrible situation for the Cavs.
Who would think that their main conference competition would be the ones to bail them out?
Getting Isaiah Thomas and Jae Crowder would've been a pretty good deal in itself, but acquiring Ante Zizic, a developing 20-year-old big man, and a 2018 first-round pick that almost definitely will be high in the lottery, puts this deal over the top for the Cavs.
They're set up for the present and the future. The Cavs now have the ability to potentially trade with the Knicks for Carmelo Anthony, and there's a possibility of Dwyane Wade convincing the Chicago Bulls to buy him out so he could also head to Cleveland.
A team with D-Wade, Lebron, Carmelo, Derrick Rose, Isaiah Thomas and Kevin Love? The Warriors would need to be worried.
But in the event that the Cavs can't pull in more stars, and both Lebron and IT leave next summer, they will have two first-round picks, along with Zizic that could be used to start their rebuilding process. It's the best of both worlds.
With two mostly new Celtics' and Cavs' teams to take the floor this season, this story is only sweetened by the fact that the first game of the NBA season is between none other than the Boston Celtics and Cleveland Cavaliers.
A lot can happen between now and the playoffs next spring, but the game October 17th is likely to be a preview of the Eastern Conference Finals.
This trade represents a big shakeup for the East, but whether either of these teams are now equipped to take on the Warriors, Rockets, or other super teams from the West, is still up in the air. We'll have to wait and see if someone can end Golden State's dominance of the NBA.
Comments
comments