Notice
: Undefined offset: 1 in
/var/www/wp-content/themes/jnews/class/ContentTag.php
on line
86
Notice
: Undefined offset: 1 in
/var/www/wp-content/themes/jnews/class/ContentTag.php
on line
86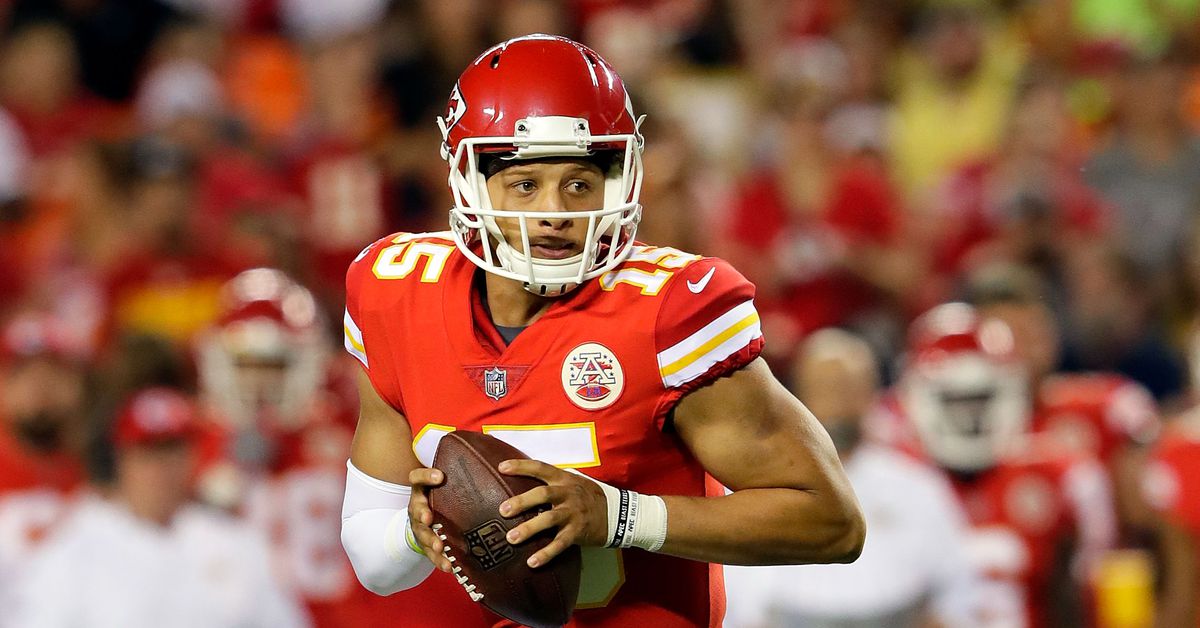 By Maury Jackson, For TheAfricanAmericanAthlete.com,
For years the narrative of the African-American quarterback has been a mobile, athletic quarterback who doesn't have the football IQ, accuracy, or decision-making capabilities to lead teams.
Anyone of these, if not all three, have been used by the media to describe the majority of black quarterbacks, from Michael Vick and RGIII, to even Cam Newton.
In this new age of the NFL, the 2019 playoffs featured an astounding five starting black quarterbacks, and Cam Newton is not even one of them. Seattle's Russell Wilson, Houston's Deshaun Watson, Baltimore's Lamar Jackson, Dallas' Dak Prescott, and Kansas City's Patrick Mahomes all lead their teams into the postseason, and have each been an essential part of their teams' success.
This may be considered a changing in time and the evolution of the game.
Is the African-American quarterback finally being utilized and appreciated fairly in today's game?
Are the talents and abilities of black quarterbacks overtaking the league? Or is this perhaps just the result of giving these black quarterbacks an opportunity? One thing's for certain, IQ, leadership, and throwing abilities should not be a stereotype that negatively describes the black quarterback ever again.
Many of the "quintessential prototypical" quarterbacks in the league find themselves on the outside looking in this postseason. Aaron Rodgers, Ben Roethlisberger, Matt Ryan are all veteran quarterbacks that were unable to lead their teams to the playoffs. Football is definitely a team game and there are obstacles that made their team success tougher this year, but we need to call it what it is.
I'm still taking Aaron Rodgers over all of the quarterbacks based off pure talent, but the leadership and effect that the black quarterbacks have on the rest of the team cannot be ignored. Even less-prolific quarterbacks that got more-than-prolific contracts find themselves outside of the playoffs: Derek Carr, Kirk Cousins, and Jimmy Garoppolo.
When being let off the leash, we have seen what guys like Mahomes (50+TDs and 5000+ yds) and Wilson (35TDs 7Int) can do. It seems that coaches still do not fully trust guys like Prescott or Lamar Jackson based on sometimes heavily-conservative play-calling. It  almost felt like the play-calling of the Ravens suggested they still want to keep Lamar on a leash from throwing the ball down the field, despite only 3 interceptions and 6-1 record as a starter. Rookie quarterbacks taken before him like Sam Darnold and Josh Rosen have thoroughly been outplayed by Lamar Jackson, but no one seems to be talking about that.
There have been successful black quarterbacks who have lead their teams to playoff success in the history of the league, including Daunte Culpepper, Warren Moon, Steve McNair, and a guy named Colin Kaepernick. But we have NEVER seen this large wave of quarterbacks having this level of success and winning like today. As a result of this, teams have no choice but to give African-American quarterbacks more opportunities to run their teams.
Even in the college game, the Alabama-Oklahoma semifinal featured two prolific black quarterbacks who could/can have a huge impact at the pro level. The depth of the quarterback position, particularly with minorities, and their significant impact on winning cannot be ignored, no matter how the media tries to make it about the "defense" or the "special receivers and running backs" on these teams.
These quarterbacks are showing they have everything it takes to lead their teams to victory. The NFL and football, in general, may finally be using and appreciating the African-American quarterback.
Comments
comments