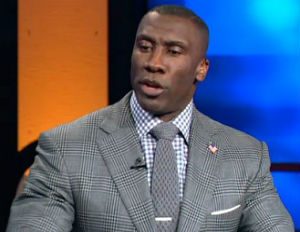 Well, it is evident that no NFL team is interested in signing Colin Kaepernick. With off-season workouts underway across the league, and the start of training camp on the horizon next month, the former 49ers' quarterback doesn't have a job.
Clearly, he isn't out of work because of his performance. Kaepernick is one of the better quarterbacks in the NFL.
Now, consider that Kaepernick wasn't involved in a domestic abuse issue, drugs, alcohol, or any of off-the-field stuff that comes up with professional athletes. In fact, Kaepernick has been a role model. He has been giving with his time, money, and talents to charitable causes around the world.
The reason Kaepernick hasn't landed with a team is because of his stance against the 'Star Spangled Banner', plain and simple.
Pro Football Hall of Famer Shannon Sharpe, who has been in contact with Kaepernick, talks about his situation on Fox 1's Undisputed.
Comments
comments