By Shaquille Hill, For TheAfricanAmericanAthlete.com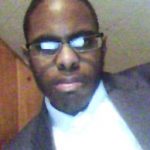 The Portland Trail Blazers have shocked the world by advancing to the Western Conference Finals to face the Golden State Warriors.
The teams split the season series with 2 wins apiece, and both have lethal backcourts that can light teams up on a dime.
What To Look For:
1. Kevin Durant's Absence
While the Warriors were able to win Games 5 and 6 against Houston without the game's most lethal scorer, Durant missing Game 1 and likely Game 2, hurts the champs twofold:
1. Durant's ability to score at will from anywhere in the halfcourt.
2. His length and height to defend any position against the other team.
Both of these could prove crucial in playing the Trail Blazers, especially against the explosiveness of  CJ McCollum and Damian Lillard.
Expect Golden State center Kevin Looney to fill in on defense with Durant's absence. His athleticism should matchup well against Blazers center Enes Kanter. He may even give McCollum and Lillard issues in the mid-range area.
Still, Durant has averaged 34.2 points per game in the Playoffs. That kind of production will be missed, especially if Stephen Curry and Klay Thompson go cold at some point in the series ( especially Games 1 and 2).
Can Thompson, Curry, Draymond Green, and the Warriors' bench provide scoring to fill that gap?
History says yes, but there have been inconsistencies between Thompson and Curry this postseason. If that happens, Portland can take advantage.
 CJ McCollum and Damian Lillard
McCollum and Lillard are probably one of the only two players in the entire league who can match the scoring potency of Thompson and Curry.
McCollum averaged 21.0 points per game in the regular season, while Lillard averaged 25.8 points per contest. In the four games against Golden State, Lillard averaged 28.2 points per game, while McCollum averaged 18.0 points.
While those numbers aren't bad by any means, it won't give Portland any chance to upset the Warriors. It's likely that Portland will need at 55 combined points per game from their two-floor generals to remain competitive.
We saw evidence of this Sunday afternoon from McCollum, as he stunned the Nuggets in Game 7 with 37 points. He'll need similar performances against Golden State.
McCollum shot 37.5 percent from behind the arc this season but does the majority of his damage inside the three-point line, as he was 16-26 on two-point field goals on Sunday.
If McCollum can find a way to score similarly to what we saw Sunday – and be consistent – Curry and Thompson could have their hands full.
Lillard struggled Sunday scoring only 13 points, but he can light up any scoreboard. I expect him to do so again this series, no matter who guards him.
Lillard put up 40 points in a Dec. 29th, matchup a 115-105 win for Golden State.
While Portland lost that game, it may take an identical effort from Lillard to force a tight series, especially in the first two games at Oracle Arena.
Lillard could look at LeBron James' 51 point performance in Game 1 of last year's Finals as an example of Superman against the Warriors.
The Shooting of Klay Thompson and Stephen Curry
Curry and Thompson have been oddly inconsistent at times this postseason.
Despite an outstanding 33 point second half performance in Game Six against the Rockets, Steph Curry was off in the first half. Fortunately, Thompson was able to step up and scored 27 in the game.
However, that was against the backcourt duo of James Harden and Chris Paul. Paul doesn't have the scoring prowess of McCollum or Lillard.
Due to Lillard and McCollum's scoring abilities, Curry and Thompson have to be on cue from Game 1. Any struggles by the sharpshooters could leave the door open for Portland.
Should Lillard or McCollum come with 40-plus performances – particularly if both men do – then Curry and Thompson will have to put up at least near 30-plus points each to match that kind of impact.
If Stephen and Klay are their normal selves, then this could be a wash, no matter how well Portland's backcourt performs.
Curry seems to be nearing the MVP Stephen we saw in 2015 and 2016. If that's the case, look out.
 Low Post Play
With Durant and DeMarcus Cousins out for at least the first half of this series, it's on Draymond Green, Andrew Bogut, and Kevin Looney to play Enes Kanter and Zach Collins.
Looney may give Kanter issues, or Kanter may outplay Looney. It will be important to see who wins that matchup.
Bogut is the unknown factor in the paint. If Bogut stops Kanter and Collins at least momentarily, then that's an extra body on defense for the Warriors.
This should lift the load for Green defensively, allowing him to be the point forward offensively.
Green has been sensational in the playoffs averaging 12.6 points, 9.3 rebounds and 8 assists per game. If he continues that play, it could mean a short series for Portland.
What Kanter and Collins do against Green could determine what we see in the backcourt for both teams.
If Portland rebounds, we should have a slower pace. If Golden State crashes the boards, we go up-tempo. A slower pace favors Portland, and maybe the injuries to Golden State's big men hurt down low.
Kanter and Collins may have to score to offset the play of Green and Looney. If they can, advantage to Portland.
Injuries
As stated above, the absence of DeMarcus Cousins and Kevin Durant will be felt by Golden State. But Portland suffered a loss of their own when Rodney Hood went down late in Game 7 Sunday against Denver.
Hood suffered a left knee bone bruise Sunday in Game 7 and is questionable for Game 1. Losing Hood could prove costly for Portland.
He provides spacing with his shooting and gives Portland an extra threat on offense.
Center Jursuf Nurkic is out with a nasty leg injury. His presence will be missed.  Look for Golden State to feast on his absence down low.
It remains to be seen how badly Durant's absence will hurt the Warriors. If Iguodala, Curry, Thompson, Green, and Looney play as they did Sunday, then I expect an easier series for the champs.
If Portland takes advantage, especially if Curry and/or Thompson are cold, we have a show on our hands.
 Home Court Advantage
The Warriors have home court advantage in the series, and that plays to their strengths.
That crowd is always loud, and the last chance to win a title at Oracle Arena (before they move into a new arena) is the perfect way to go out.
However, Damian Lillard is an Oakland native, and the chance to ruin his hometown team's dynasty in their last season at Oracle Arena has to be a motivator for him.
I wouldn't be surprised if he has a 40 + point game in one of the first two games.
Prediction: Warriors in 6.
As great as CJ McCollum and Damian Lillard are, I still believe Golden State is too much.
Unless Curry and Thompson are off most of the series, and McCollum and Lillard are absolutely perfect, the Splash Brothers will win the backcourt battle.
In addition, I'm not sure if Kanter and Collins can matchup with Looney and Green for a full six or seven games. Green's versatility and Looney's athleticism should overwhelm Portland down low.
The Trail Blazers will fight. I think they take one of the first two games in Oracle Arena, and one in the Moda Center.
However, they have to be almost perfect to win. They won't be. Against any other team, the Blazers would have a chance. Just not the Juggernaut Dynasty from the Bay.
Comments
comments