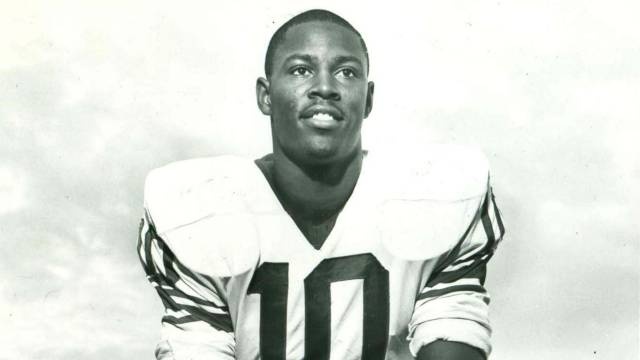 By Rickey Hampton, Editor and Founder of TheAfricanAmericanAthlete.com,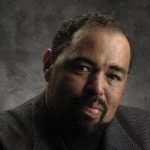 As I have watched so many young black quarterbacks like Kansas City's Patrick Mahomes make their presence felt in major college football, and the National Football League in recent years, I can only wonder what it would have been like for the late Eldridge Dickey if he had been given a true opportunity to show his skills.
Dickey is the former Tennesse State University All-American quarterback (1964-67) who was the first black quarterback selected in professional football when the Oakland Raiders selected him in the first round of the 1968 AFL draft.
Dickey, 6-foot-2, 200 pounds during this time, was a spectacular talent. He was a prolific passer, who was just as dangerous when he ran the ball. Dickey was also a great punter. Remember how crazy everyone went when Mahomes made the left-handed pass during the regular season? Dickey, who was ambidextrous, could throw a football with velocity whether it was with his left or right hand.
TSU's legendary head coach John Merritt dubbed him 'The Lord's Prayer.' I mean, how good did you have to be to get that nickname put on you by one of college football's greatest coaches?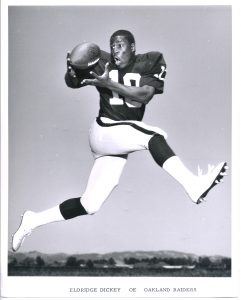 The playmaking ability we have seen in recent years from the likes of Randall Cunningham, Warren Moon and to Mike Vick, onto today's players like of Cam Newton, DeShaun Watson, and Patrick Mahomes today resonates from Dickey's exploits more than 50-years ago.

Simply said, he could do it all.
In fact, Claude Humphrey, the Pro Football Hall of Famer, and Dickey's teammate at TSU called him: 'The greatest football player I've ever seen."

And Humphrey is not the only person from that generation who would tell you that about Dickey. In 2005 he was named as the starting quarterback for the all-time HBCU football team.
Quite an honor considering HBCU's produces such great quarterbacks such as Doug Williams and James Harris (Grambling) and TSU's Joe Gilliam Jr. and Joe '747' Adams, just to name a few.

Although Dickey's game was more suited for 21st-century football, he was in the South in the 60s. Black people were still struggling for civil rights, especially in the South.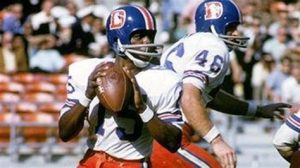 Most SEC schools were years away from recruiting black athletes en mass, and stereotypes about black athletes not having the intelligence to play quarterback were the norm.

And even though the Raiders selected Dickey in the first round, they didn't have much patience with him playing quarterback. They saw his explosive athletic ability, and despite playing well during the preseason at the quarterback, they moved him to wide receiver.

Although Dickey never got to show his skills as a quarterback on the professional level, he is among the pioneers like Pro Football Hall of Famer Marlin Briscoe that led to the play we see from black men at that position today.
Linked below are two videos. One is a feature documenting the black quarterback in professional football.

Also linked is the telecast of the 1965 Grantland Rice Bowl, between the TSU Tigers and Ball State University. The game was a rare matchup between a Black College program and Ball State, a predominantly white university, located in Muncie, Indiana.
This is an opportunity to get a glimpse of TSU quarterback Eldridge Dickey (No.10). Although this was not one of Dickey's best games, it is clear you could see the sophomore was a special talent.
Also playing on both the offensive and defensive line for TSU was Humphrey (No. 75), who would go on to become a Hall of Famer for the Atlanta Falcons. And those TSU fans who have heard of the legend, Nolan 'Supernat' Smith (No. 46), will see the speedster in action. Smith would go on to play for the Kansas City Chiefs.
Comments
comments