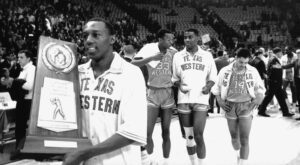 You probably didn't even notice the fact that African-American athletes comprised 17 of the 20 players who started in Saturday's Final Four semifinal games.
And why would you notice that? In today's world, that is pretty much a typical number.
African-Americans dominant the sport of college basketball. They have played prominent roles on championship teams dating all the way back to the 50s, when the great Bill Russell and Casey Jones led the University of San Francisco to the 1955 and 1956 NCAA crown.
However, despite the greatness of players such as Russell and Jones in San Francisco, and Walt Hazzard who was the catalyst of John Wooden's first NCAA title team at UCLA in 1963, there were still issues.
Mississippi State won the SEC in 1959, '61 and '62.  However,  Kentucky represented the SEC in the NCAAs because the governor of Mississippi, Richard Barnett, prohibited MSU from competing against teams with black players. In 1963 the MSU basketball team had to 'sneak' out of Starkville, Miss., in the dead of night to travel to play Loyola (Ill.) in an NCAA tournament game. Loyola started four blacks and won the game that was played in East Lansing, MI.

An unwritten rule of college basketball during that time was to play "two blacks at home, three blacks on the road, and four blacks if you were trailing."  At no time, and under any circumstances, did you ever play five blacks.

That all changed in 1966 when Texas Western University took on the University of Kentucky in the NCAA title game. Texas Western was this little school out of El Paso that no one had ever heard of, coached by Don Haskins.
Meanwhile, Kentucky was a college basketball power. They were coached by Adolph Rupp, who was a hateful, utter racist, who had issues about the superiority of the white man similar to those of Adolph Hitler.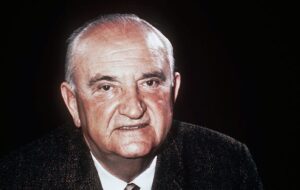 They were led on the floor by guard Louis Dampier, and Pat Riley, who later in life would go on to become a great NBA coach. Leading up to the game Rupp belittled Texas Western, who at one time during the regular season started five black players.
No school had ever done that before. The Miners were comprised of seven black, four white, and one Hispanic players.
Haskins heard all of the racist vitriol coming not only from Rupp, but from the mostly white media, and he was incensed.  So, to further prove his point about black players having a place in college basketball Haskins started five black players, and only played black players in the championship game.
Texas Western proved to be the better team, beating mighty  Kentucky, 72-65.
"They were committed, and they were more desperate than we were," Riley was quoted as saying.
The loss devastated Rupp, who would never give Texas Western credit for the victory. Those who were close to him said that loss haunted him to his grave.
In his 42 years at Kentucky Rupp recruited one black player, Tom Payne, who left after two years. I have to wonder if any of the black kids think about that when they walk into Rupp Arena today?
Despite Rupp's feelings regarding blacks, that game was the turning point for African-Americans in NCAA Division I basketball.  The game began to slowly open up in the South, that same year Vanderbilt's Perry Wallace became the first black to play in the SEC. Charlie Scott became the first black to play varsity basketball at North Carolina in 1967 (Willie Cooper played on the UNC freshman team in 1964-65).
Men like Wallace and Scott dealt with a lot of racism during their careers, but they persevered. And today black players are a prevalent part of the sport, in the men's and women's game. It is indeed a good thing that you can watch a game and not even noticed the number of black players, or white players, that are on the floor.  It is a testament to progress.
Just consider this as a reminder that it wasn't always that way.
Comments
comments