Notice
: Undefined offset: 1 in
/var/www/wp-content/themes/jnews/class/ContentTag.php
on line
86
Notice
: Undefined offset: 1 in
/var/www/wp-content/themes/jnews/class/ContentTag.php
on line
86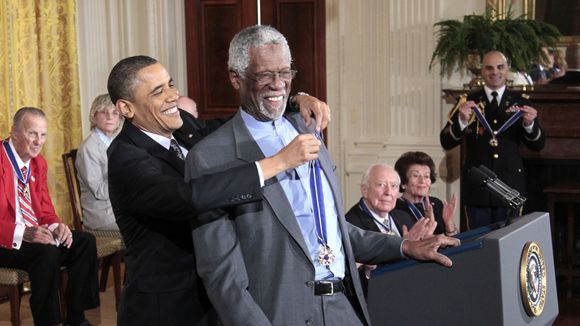 By Rickey Hampton, Editor and Founder of TheAfricanAmericanAthlete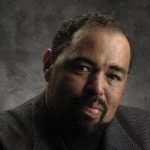 Bill Russell is not only the greatest champion in the history of the National Basketball Association, but he is also one of the most courageous men to ever play in the league.
Born in 1934 in Monroe, La., Russell learned as an early age how to stand up for himself. Once when he was a kid he was picked on by a group of kids. Russell went crying to his mother and told her what happened. She made him walk around the neighborhood and find the kids.
It was five of them. "I had to fight all five of them, one at a time," Russell said. "I won two, and lost three."
It was one of the few times Russell, who won 11 NBA titles, ever lost at anything.
However, that lesson taught him to not take anything from anyone, even as a young black man in the segregated south.
In college at the University of San Francisco, a classmate once called him out of his name. Russell warned him not to do so, but the guy did it anyway. Russell knocked him out.
All those life lessons led Russell to the afternoon of October 17, 1961.
The Boston Celtics were scheduled to play an exhibition game against the St. Louis Hawks in Lexington, Ky. That was at the height of segregation and Jim Crow policies in the south, and nowhere was it more prevalent than Lexington.
The Celtics had four black players (Russell, Sam Jones, Satch Sanders, and K.C. Jones), which was one more than what the NBA's unwritten quota for black players on the team was. (The fact the Celtics had four black players also speaks to Celtics coach Red Aurebach commitment to playing the best players.)
The team was staying at the Phoenix Hotel in Lexington when Sam Jones was refused service in the cafe. Russell, the leader of the team, was livid. He called the Lexington airport and booked four tickets for a flight back to Boston. He then went to Aurebach and let the coach know that he, and the black players, would not be playing.
Auerbach, who would go on to be one of Russell's best friends, gave the players his full support. The respect Auerbach had for his players says a lot about why the Celtics were almost unbeatable. Russell was such a leader that when he informed the black players of the St. Louis Hawks team that the Celtics black players were not going to play, the black players from the Hawks sat the the game out, too.
To learn more about Russell the civil rights activist and the Lexington boycott click the link below.
Comments
comments