Notice
: Undefined offset: 1 in
/var/www/wp-content/themes/jnews/class/ContentTag.php
on line
86
Notice
: Undefined offset: 1 in
/var/www/wp-content/themes/jnews/class/ContentTag.php
on line
86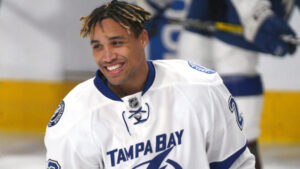 By Rickey Hampton, Editor and Founder of The African-American Athlete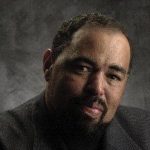 There are those out there who don't seem to understand why the fact Colin Kaepernick can't get work in the National Football League is such a big deal. The fact a black man who rightly points our injustice before he starts his work-day, and is punished by the league owners is just wrong.
However, this is far more than about Kaepernick not finding work. This is a culmination of all the injustices poor people and people of color deal with on a daily basis. Colin Kaepernick's saga just happens to be the issue that has ignited so many people.
And that's why people are marching on the NFL offices, and individuals are boycotting the NFL.
Now, let me be perfectly clear about this. A boycott is not going to stop the NFL from making money this season. A $7 billion television deal guarantees that.
However, protests can embarrass the league's precious seal. And, even more importantly, it can spur people to do something. Consider J.T. Brown of the National Hockey League Tampa Bay Lightning.
Last year, Brown took some heat for expressing his thoughts on Colin Kaepernick's decision to protest the national anthem.
Brown, one of only a handful of black players in the National Hockey League, responded to a tweet last August by John Torotella the Columbus Blue Jackets and USA hockey team coach.   Torotella said he would bench any member of the USA hockey team that didn't stand for the anthem.
Brown checked Tortorella on the irony of his statement in a tweet: "Wouldn't benching a black man for taking a stance only further prove Kap's point of oppression?"
As truthful and to the point that statement was, I don't have to tell you that Brown caught hell for that comment. And, to his credit, he didn't give a good damn. In an interview with the Tampa Bay Times, Brown made his argument perfectly clear.
"I'd like to make it clear that I have no ill will towards John Tortorella," said Brown. "I do not know him. I responded to a story on Twitter with my opinion and that's how I saw it. He sees the situation through his reality, and I see it through mine as a black athlete in the NHL.
"I know I'm not on the U.S. World Cup roster, but I have had the opportunity to represent my country on other occasions. My tweet was hypothetical. What if I took a stance to promote awareness for one of the many injustices still occurring in this country, and was punished despite  there being no rule or law against it? My tweet was a response to that question.
"I could have been quiet and just kept that opinion to myself, but I don't want young minorities who love the game of hockey to think what is going on in America today is going to go unnoticed by the hockey community," he added "I love America and thank the military for protecting our freedoms, as well as law enforcement for protecting and serving our communities. But, that doesn't mean that I can't still acknowledge that there is still racism today. I am glad my tweet provoked discussion, because we need to start having a conversation about racism if we want to work towards a better America.
"While I don't plan on sitting during the national anthem, I will look for opportunities to positively impact our community and bring awareness to social issues."
Brown is certainly a man of his word. Recently, the 27-year-old Minnesota native donated $1500 to an initiative to remove a confederate statue from downtown Tampa, in the wake of the Charlottesville tragedy.   Former Tampa Bay Bucs coach Tony Dungy led the movement to raise $140,000 the city needed to move the statue.
Dungy challenged the local professional sports teams in the area to make a donation. The Lightning, Bucs and Tampa Bay Rays all responded as organizations. The goal was reached in 24 hours.
Brown thought it was important to make a personal donation.
"That [Charlottesville protest] could have been in Tampa, could be anywhere in the country where the statues are," said Brown, to the Times. "I was just thinking to myself, how was I going to explain to my daughter if she was old enough, how would I explain why someone doesn't like her? Or, why is this going on in the world today?
"For me that kind of re-motivated me to make sure I'm doing everything I can to make sure the community is a better place for her and everyone."
That is why the pushback on the injustice Colin Kaepernick is important. It's not just about Kaepernick, it's about a myriad of issues. So, whether you don't watch the NFL, don't wear NFL gear, march on the NFL offices, or take up other causes of justice, it is important to do something.
Like J.T. Brown, we have to answer to our sons and daughters as well.
Comments
comments