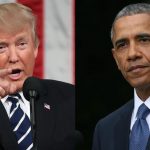 By Rickey Hampton, For The African-American Athlete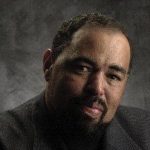 Why should I have any respect for Donald Trump? It is utterly laughable to hear  people say how important it is to show the him respect.  Really? The president of the United States should be respected?  Where in the hell has this conversation been the past eight years?
I am going to show this self-centered, narcissistic,  liar the  same amount of respect he has showed President Barack Obama.
And that's not one damn ounce.
His insulting trolling of President Obama, and his blatant lies about Obama's birth certificate and now his accusations of wire tapping, is simply unforgivable.
I acknowledge the man is President.  And unlike many republicans who wanted President Obama to fail, I wish him success.  I also hope, by some miracle, he will execute his duties in office efficiently, and for the betterment of this country.  Too many lives are dependent on it.
Of course, I am not very hopeful.  As we see by his first two months in office, he is totally unfit for this job.
I don't give a damn about him as a person.  And you will never hear, or read, me utter the words 'President' and his last name together the way I would say 'President Obama', 'President Bush' or 'President Clinton'.
In my lifetime there have been several presidents that I would differ with politically, but never a man like this.
He has clearly demonstrated a lack of character, grace, and humility. Those are essential components of simply being a decent person, and the incoming president lacks them all.
His total disrespect of the historic presidency of President Barack Obama, who on a personal level meant so much to me, and so many others as black folk, will never be forgotten….at least by me.
There are so many other issues I have about the man's character _ his racism, his misogyny _but none more than his attempt to delegitimize President Obama.
Comments
comments