Notice
: Undefined offset: 1 in
/var/www/wp-content/themes/jnews/class/ContentTag.php
on line
86
Notice
: Undefined offset: 1 in
/var/www/wp-content/themes/jnews/class/ContentTag.php
on line
86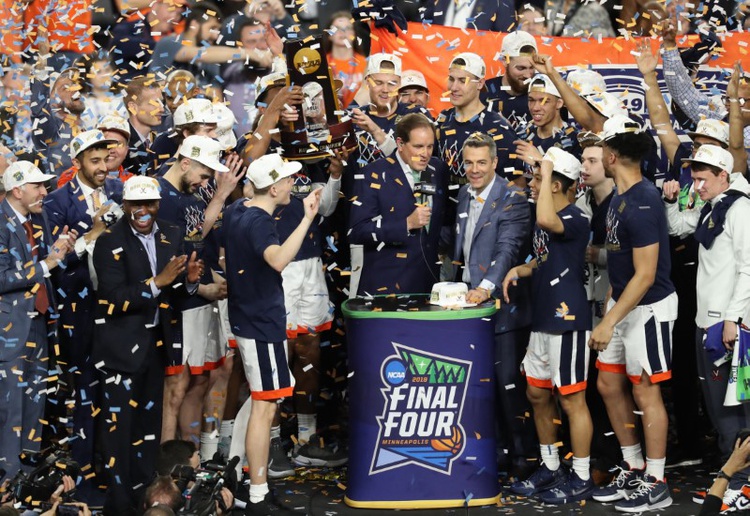 By Leland Stein III, For TheAfricanAmericanAthlete.com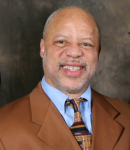 Minneapolis – At US Bank Stadium before a crowd of 72,062, and millions more nation-wide viewing on television and through live streaming, a season of memories became just that and the college basketball road to glory ended right here.
From the beginning, this Final Four was destined to be extra special for its winner, because neither the Texas Tech Red Raiders (31-7) or Virginia Cavaliers had ever hoisted the National Championship Trophy.
However, on this sunshine filled day in Minneapolis/St Paul all knew NCAA basketball history was going to be made, no matter the victor. To the surprise of many, these two grind-it-out squads went on a scoring spree and produced an entertaining 85-77 overtime thriller, with Virginia coming away with its first-ever NCAA Basketball Championship.
As has been the case for Virginia (35-3) throughout its highly controversial run through the 2019 NCAA Tournament, the biggest play in the overtime victory came down to a fingernail.
I sat there amazed as yet another unbelievable call in overtime led to a game-changing momentum swing. With 1:06 remaining in overtime in one of the greatest NCAA championships ever played, the correct call by definition on a replay review of an out-of-bounds decision robbed the end of overtime from the wild drama that preceded it.
With Virginia leading by two points, a missed shot was tipped from the frontcourt toward the half-court line. Texas Tech guard Davide Moretti sprinted between two Virginia players to corral the ball just past half court and clearly held possession.
He took one dribble near the free-throw line and appeared to get fouled from behind by Virginia's Kyle Guy before Cavs forward De'Andre Hunter stripped the ball from him and deflected it out of bounds. After a lengthy review, the officials ruled that the ball went off Moretti.
"They didn't call the foul," Moretti said. "I wasn't looking for the foul. I was looking for the possession because the guy literally took the ball from my hands and pushed it out of bounds. I was pretty confident the ball was [ours], but they overturned it. I guess I was wrong."
The play clearly swung momentum, as Tech never cut the game back to one possession and Virginia ran away in the final minute.
To the Cavaliers credit, they minimized the awesome defensive pressure the Red Raiders had displayed throughout its tournament run, by getting to the foul line, and, that effort led to an amazing 12 for 12 from the foul line in overtime that sealed the title.
No matter what one thinks of all the referee breaks Virginia appeared to get throughout this tournament, this team showed grit and grime that has to be admired.
This public research university in Charlottesville, Virginia, that was founded by Declaration of Independence author and former President Thomas Jefferson, experienced the lowest of lows in the 2018 tournament becoming the first No. 1 seed to lose to a No. 16 seed.
After 136 attempts by No. 16 seeds in NCAA tournament history versus No. 1's, No. 16 seed UMBC (Maryland-Baltimore County) stunned Virginia in the 2018 NCAA's. Before 2018, 16-seeded teams were 0-135 against 1-seeds. It was an epic failure and embarrassment.
Yet, here we are one year later, Virginia makes a historic turnaround. Virginia just outlasts you. They grind and grind and never looks worried and their play reflected the cool of its 10-year coach, Tony Bennett.
"I think it was a terrific game, to see how these guys played," said Bennett in the post-game press conference. "The one thing I said to them before in the locker room, I said, 'You guys faced pressure that no team in the history of the game has faced, well, really all year, but being down 14 against Gardner Webb, and you did not panic at that moment, and you fought, and you found a way out. That, I think, has prepared you for this moment to be able to handle the pressure or the intensity of a National Championship Game.' My guys stepped up. Look at De'Andre getting a career-high, 27, what a game to have it."
Indeed, Bennett was on point, because covering my 25th Final Four I have never seen a team traverse the tournament as the Cavaliers have.
In the Elite 8, they won after trailing Purdue 70 to 67 with 5 seconds left in the game. In the Final 4, they trailed Auburn 61 to 57 with 17 seconds left in the game. In the title game, Texas Tech led Virginia 68 to 65 with 12 seconds left in the game.
In particular, the semi-final against Auburn forced the NCAA to issue a press release explaining the foul called with 0.6 seconds left in the game and the Auburn faithful screaming and cheering a seemingly hard-won victory. But, after the called foul, Guy stepped up and sank three free throws. The official NCAA statement said, "A defender may not 'belly up' or use the lower part of the body or arms to cause contact outside his vertical plane or inside the opponent's vertical plane."
Wow! What a run! What luck! What a team! What resiliency!
"I was about to say don't ask me about last year, because I can't yet," exclaimed Ty Jerome. "Forget last year, this is everything you dream of since you're a little kid. I'm not even thinking about UMBC right now. I'm just thinking this is a dream come true, and it's even more than that because you never even imagine you'll be able to spend a year with people you actually love, your teammates and your coaches."
Added Guy: "As soon as the buzzer sounded and we were done (last year), we knew all had the same goal in mind for next year and that was to win a national championship. We've all had our own battles. Absolutely. I think we've taken every experience that we've been through together and tried to use it in a way that could propel us to a National Championship. All those close games and all the practices where we practiced late-game situations, we tried to execute, and we're very disciplined, and I think that got us through a lot of games, along with just trying to leave it all on the floor, and I think we succeeded at those things."
Texas Tech coach Chris Beard, lamented his team saying: "We've got good future fathers in there, good future husbands. These guys are legit. … I'm just so proud to be these guys' coach. I just told my guys I loved them. Our relationship will keep growing, I'll be at their weddings. As for Virginia, they have a really, really good team. So much poise and I just have a lot of respect for them."
This was Virginia's third time in the Final Four, previously it made it to the last four in 1981 and 1984. Ralph Sampson, who led the Cavs to the 1981 Final Four was in the house and firing up the Cavaliers' faithful.
The finality of the Final Four is real. Look no further than the Texas Tech locker room where one could see Tariq Owens and Matt Mooney clasped hands and cry together. Brandone Francis walked over and fell on the floor, joining the other players as a few more tears fell.
Lightening the mood, Francis said he might wait until he got back to the team hotel before taking off his uniform for the last time of his college career. "That was a helluva ride,'' he said.
Chimed in Owens, "I wouldn't trade it for nothing. Priceless.''
Comments
comments