Notice
: Undefined offset: 1 in
/var/www/wp-content/themes/jnews/class/ContentTag.php
on line
86
Notice
: Undefined offset: 1 in
/var/www/wp-content/themes/jnews/class/ContentTag.php
on line
86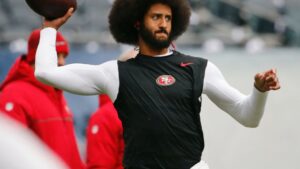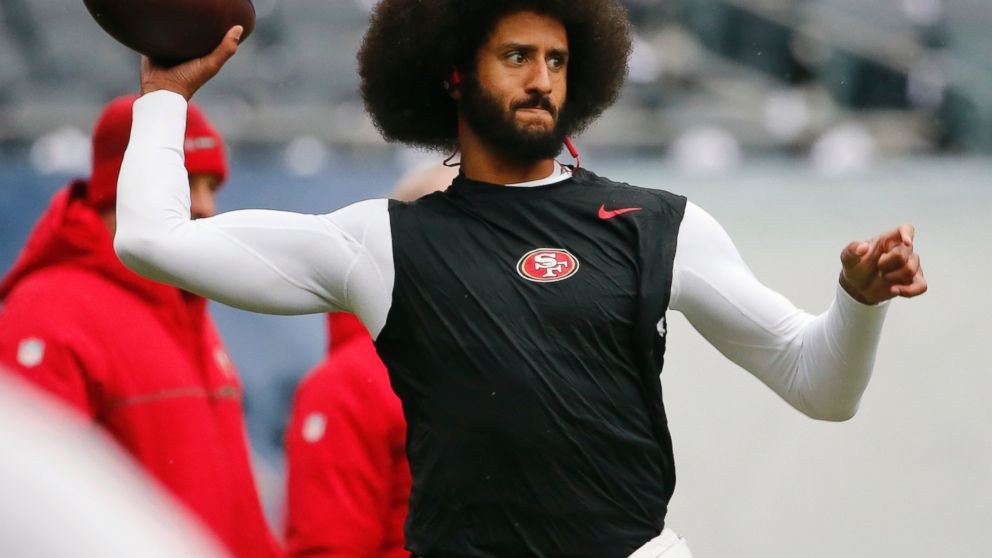 By Rickey Hampton, Editor and Founder of The African-American Athlete
One of the biggest stories of the NFL offseason is the next destination of free agent quarterback Colin Kaepernick. Normally, on the rare occasion when quarterbacks of Kaepernick's caliber and pedigree hit free agency, teams are scrambling to make their play for his talents.
And let's not get this twisted, Kaepernick is one of the NFL's better quarterbacks. He has accomplished a lot more than say, Detroit's Matthew Stafford, who is set to become the NFL's highest paid quarterback.
So, why haven't teams been rushing to Kap's door?
You already know the answer. There has never been a free agent quarterback who protested the 'Star Spangled Banner' before the start of games. Now, toss in Kap's Black Power afro,  his comments about America's failure treat people of color with dignity and respect, and mix in the era of that reckless man who resides at 1600 Pennsylvania Ave. and you have a "Black Revolutionary."
And there is just not a big interest for black revolutionaries playing QB in the NFL.  You can do a lot of things in the NFL and get away with it, but making a political statement is not one.  And while there are a lot of people upset over the 'white balling' of Kaepernick, the man himself seems fine.
Everyone seems upset about what is going on, except Kaepernick.  This brother is out handling his business.  He is busy working on his pledge to donate $1 million to worthy organizations across the country.  He has donated his sneakers and suits to worthy causes.
Kaepernick has handled this offseason as impressively as he handled all the uproar over his protest. He has let it be known that he wants to play, but he isn't out lobbying for a gig the way Ray Rice did following his situation. There is no sense of desperation from him.
It seems that football isn't something that Kaepernick has to have. We have to remember that as much as we celebrate and cheer these athletes during their careers, it is but as part of their life.
Kaepernick seems to understand this very well. He has already made a lifetime worth of money, and he has a platform to take on whatever challenges he wants.  After all, Colin had a 4.0 GPA when he received his Bachelor of Arts in Business management from the University of Nevada, Reno.  He has already taken his GRE exam for grad school, which is something he has talked about in the past.  This is a young, very bright, black male millionaire with his whole life ahead of him, and lots of causes to work on.
Nonetheless, the man can play quarterback. And there are basically 96 quarterback jobs in the National Football League, and Kaepernick is clearly more than qualified. Reports say the Seattle Seahawks are interested in signing Kaepernick or Robert Griffin III to back up Russell Wilson. The Seahawks' offense is a perfect fit for either Kaepernick or Griffin.
While I think either will be effective playing in the Seattle behind their strong defense, and run-first offense, there is no question that Kaepernick is the superior player.
Maybe Kap will play football again, and maybe he won't. But I get the feeling this brother's greatest achievements won't come on the football field, but in his contributions to his community and our society.
Comments
comments