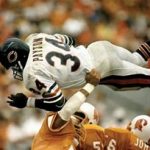 By Tim Turner, For TheAfricanAmericanAthlete.com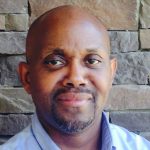 [dropcap]I[/dropcap]f what happened at Alcorn State's Pro Day is any indication of what will happen in the NFL Draft, HBCU football players needn't bother waiting by the phone to ring. Nobody's calling.
Again.
Recently, Alcorn held its Pro Day to showcase the talents of their players before NFL coaches and scouts. One would expect on the strength of the Braves being a four-time defending Southwestern Athletic Conference East Division champs, would earn respect from the league for Braves players. That expectation does not square with reality as no scout from any NFL team made their way to Alcorn's campus in Lorman, Ms.
Braves players were not completely shut out. Some were evaluated by scouts at Southern Mississippi's Pro Day last week. Among them were WR De'Lance Turner and DE Michael Brooks, a gift from former Alcorn head coach Jay Hopson, formerly Alcorn's head coach.
But still, outside of Brandon Parker, North Carolina A&T's super sure thing 6-foot-7, 299-pound offensive tackle, the pickings again may be slim for HBCU players when this year's draft is held April 27-28 at AT&T Stadium in Arlington, Texas.
Since the 2013, only 12 players from HBCU's have been drafted. Of those 12, just three were selected in the 2017 draft. Alabama had 10 players taken by itself.
What's happened? A lot, actually.
Since the advent of mid-majors, it's really not like it used to be for HBCUs. Walter Payton, Robert Brazile, Doug Williams, and Ed "Too Tall" Jones didn't have a Boise State, Appalachian State or South Dakota State to go to.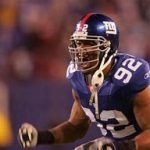 When they couldn't play for Ole Miss or LSU to Tennessee, they turned their eyes toward HBCUs. There are too many options now besides the Power Five conferences. And with the draft being condensed from 20 rounds in 1965, to the current seven now, there are no late round picks either.
"It's not like great players have stopped coming out of the SWAC, so it is a surprise to me," Michael Strahan, a Texas Southern standout, FOX Sports NFL analyst and co-host of Good Morning America told me a few years ago just prior to his induction into the Pro Football Hall of Fame. "I know there are only seven rounds, and maybe the guys were picked in later rounds before. I am stunned by that. One person out of seven rounds and 32 teams that is amazing to me."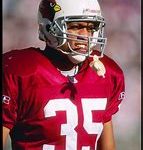 Strahan himself was a second-round pick, and there were doubts about the level of competition in the SWAC. Now that he has a gold jacket and a bust in Canton, that competition prepared him for his stellar career.
The term most often associated with HBCU players is 'raw,' which is a ding not only against the players, but the level of coaching. So HBCU players already have a bias against them to overcome — something that was even true when more players were drafted.
"It's called a backhanded compliment," said Aeneas Williams, a standout Southern defensive back who has joined Strahan in the Hall of Fame before his induction. "We all were 'raw.' I had great coaches, but there is always room to get better. You can teach any kid fundamentals."
Then too, the NFL could be looking at the PR blowback from selecting an HBCU player high and failing, and/or trying to get top quality on the cheap.
"They try to get you for a Coca-Cola and a Moon Pie," former Grambling quarterback Doug Williams, who is now an executive with the Washington Redskins. Free agents don't impact their bottom line as greatly.
Miss on a kid from Notre Dame and folks shrug. Do it on a kid from Tuskegee, and heaven help your career.
It will be interesting to see which teams did their homework and have identified the best from HBCUs. If it has been as paltry as years past, it will further damage these conferences' brands. The two-day draft will be must-see TV to learn if perceptions have changed.
Comments
comments