Notice
: Undefined offset: 1 in
/var/www/wp-content/themes/jnews/class/ContentTag.php
on line
86
Notice
: Undefined offset: 1 in
/var/www/wp-content/themes/jnews/class/ContentTag.php
on line
86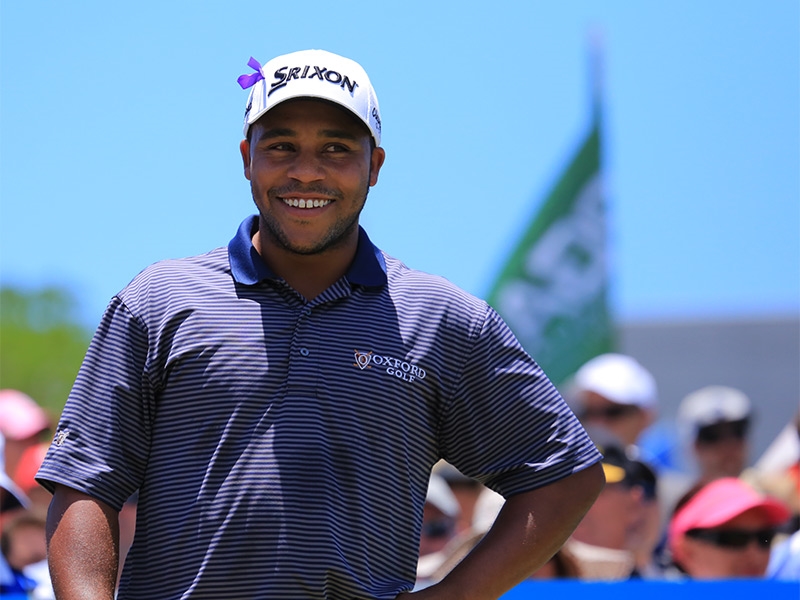 By Rickey Hampton, Founder and Editor of The African-American Athlete
As I have for all of my life, I watched all of Saturday's and Sunday's final rounds of the 2017 Masters, won by Sergio Garcia. Of course, watching the Masters is nothing new for legions of black golfers around the country who have been playing the sport, and following the sport, for generations. 
One of the greatest misconceptions in all of sports is people thinking golf began for blacks when Tiger Woods burst onto the scene 20 years ago.  Nothing could be further from the truth. In the '50s black golf pioneers such as Ted Rhodes, Charlie Sifford were fighting to  shatter the PGA Tour color barrier, and were followed by Lee Elder, Pete Brown, Calvin Peete, Jim Thorpe, Jim Dent and other blacks on tour.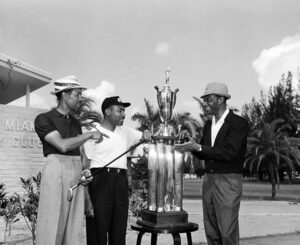 Former tennis great Althea Gibson became the first African-American to play on the LPGA Tour in 1964, and was later followed by Renee Powell.
Tiger didn't invent golf for black folks, but he did bring an entire new generation of golf fans to the links, and in front of their televisions. These people are ride and die, with Tiger.
So, it is no surprise that absent Tiger the '17 Masters' ratings were down. In general, PGA Tour television ratings have suffered, despite the emergence of some great young players. It is clear that in addition to his greatness as a player, he was the engine that powered professional golf, and got damn near everyone involved in watching the sport on a professional level paid. Here is what one PGA Tour tournament director said last year:
"You can never replace Tiger Woods, just like you can't replace Arnold Palmer, Jack Nicklaus, and Gary Player," said Ken Kennerly, executive director of the PGA Tour's Wyndham Championship in 2016. "Tiger, it's difficult to replace him. In my opinion, without him in the game, we're missing something.

"Tiger Woods is still Tiger Woods, and when he showed up at the Wyndham Championship last year in August and played well, and was (in) one of the last couple (of) final groups … the ratings were off the charts."
We don't know if Tiger will ever play golf fulltime again. That said, things are looking up for black professional golfers.  Currently, Cheyenne Woods, the niece of Tiger, Sadena Parks, Ginger Howard and Mariah Stackhouse all have status in the LPGA Tour. On the PGA Tour Harold Varner III is one of the top young players in the world.
In 2016 Varner, a graduate of East Carolina University, had an outstanding rookie season on the PGA Tour. He had three top ten finishes, and earned $1.3 million in prize money. In December of last year Varner won the Australian Open, beating PGA Tour superstar Adam Scott on his home turf.
Varner is only 26, and his future is bright. He is long off the tee, and averages nearly four birdies a round. Most importantly, he is a fearless competitor. He will not back down from anyone. While there never may be another player to drive the sport like Tiger did, the number of black players playing professionally is destined to grow. Linked below is Varner in action on his way to victory at the prestigious Australian PGA.
Comments
comments