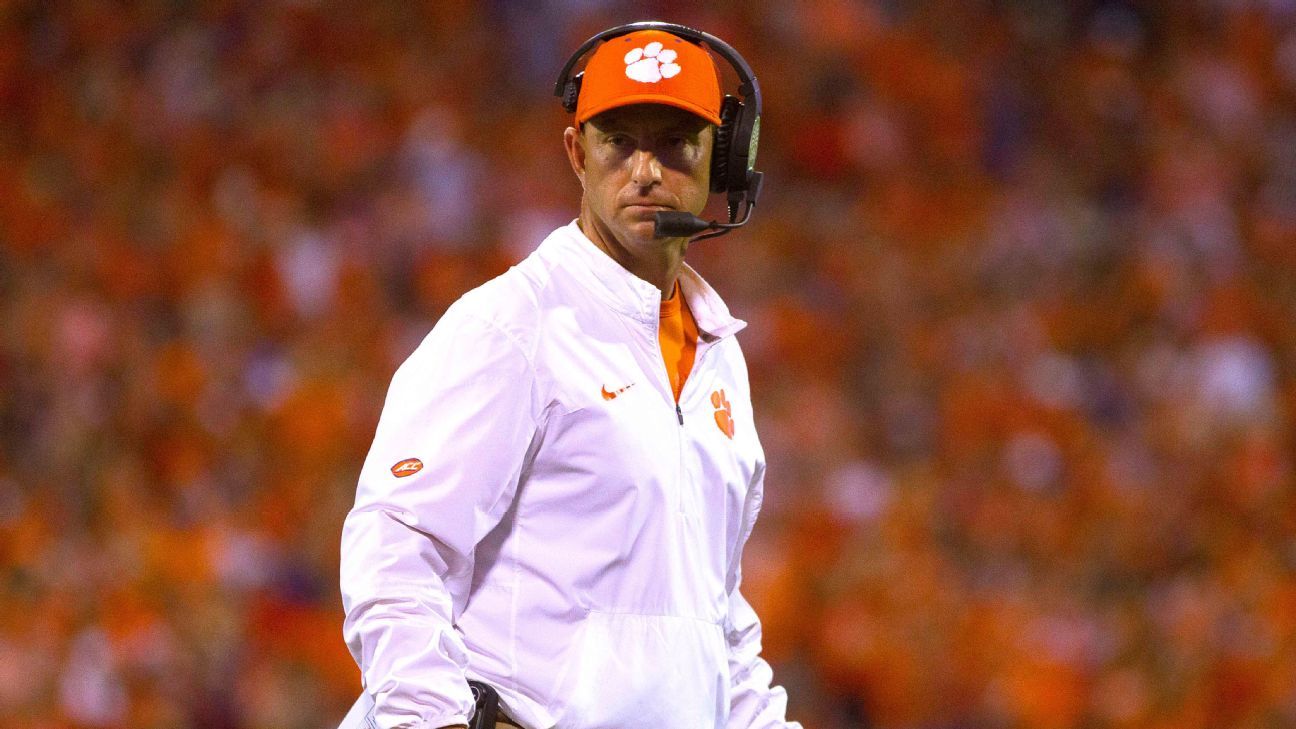 By Forrest Clay, For TheAfricanAmericanAthlete.com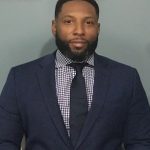 Discussing if players should be paid for their talents at the collegiate level often comes with the argument of how will we pay them, or there is not enough money to go around, or the system is in place to provide the student-athlete with the best education to propel them forward.
All of which sounded great _ in theory _ back in an era where coaches, schools, and sneaker companies were not raking in millions of dollars at the players' expense.
So here we are today, where Clemson coach Dabo Swinney, who is a huge advocate of not paying players,  has signed the largest contract in NCAA history.
And yet not one player can get paid anything for their countless hours of practice and preparation?
I am all for getting your bag, but this is not right by many accounts.
The Clemson football program brought in over $50 million dollars last year alone. Think about that for a second? Fifty million.
Now, think back to when you were a college student and how hard it was to eat and get homework done, and try to catch a party or two.
I know college is the struggle that we all say is worth it in the end, a small sacrifice for something greater.
Now imagine if you were a student and millions of dollars are being made off of you, and you are struggling, and the coach just got $93 million dollars, and you can't get anything. Makes studying a little harder now, doesn't it?
One year for in-state South Carolina residents to go to Clemson University is $29,574 for the 2017/2018 academic year. Out-of-state students who don't have South Carolina residence can expect a one year cost of $50,516 (CollegeCalc, 2019).
That is ridiculous in itself that college costs so this much these days. What doesn't make it better is that the National Association of Colleges and Employers found that for 10 broad degree categories ranging from engineering to communications, graduates are projected to have an average salary of $50,556 (poppick, 2015).
Now we all know this is stretching it. They will be lucky to make $38,000 out of college in some areas. And this is why paying the players now make sense.
The system is beyond broke, it is mutilated at this point.
Every university, not just Clemson plays a part in this.
Dabo Swinney capitalized off of the backs of his players. However, what causes me to have concern is not that he got the money, but that he doesn't feel as if any of the players should capitalize off of their talents.
Four of Clemson's key players from the championship team were drafted last weekend, but how many who played on that team won't get drafted? How many from that team will graduate and land that top job?
But imagine if they got something more tangible in the monetary department?
Dabo Swinney is hardly the only coach capitalizing,  nor will he be the highest paid coach much longer. Alabama head coach Nick Saban has a clause in his contract that says he must be the highest paid of the top three NCAA coaches.
So people get ready because Saban is about to hit pay-dirt again.
Good old Saint Nick. Oh, did I mention he was upset that a kid entered his name into the recent draft.
But why Nick? You are getting paid millions, and the kid is getting nothing.
Saban said after Alabama's spring game, per ESPN. "If you're a third-round draft pick, and we had one here last year — I'm not going to say any names — goes and starts for his team, so he's making third-round money, which is not that great. He'd be the first guy taken at his position this year, probably, and make $15-18 million (Bell, 2019).
What Saban and Dabo Swinney fail to realize is that the kids see what is going on in the system and they are tired of it.
For what it's worth, I think that a lot of coaches do a great job in recruiting, mentoring and coaching these young men up. What I don't think is happening is a lot of these coaches really have the players best interest.
Because if they did they would be the first to say not compensating the kids when they make millions is not right, and they would advocate for the kids.
All I see is coaches getting paid and advocating for their pockets to get bigger.
References
Bell, K. a. (2019, April 8). CBS Sports NCAA. Retrieved from CBS Sports NCAA: https://www.cbssports.com/college-football/news/nick-sabans-comments-about-players-leaving-early-reflect-alabamas-best-interests/
CollegeCalc. (2019, April 30). Retrieved from CollegeCalc: http://www.collegecalc.org/colleges/south-carolina/clemson-university/
poppick, s. (2015, April 22). Money. Retrieved from Money: http://money.com/money/collection-post/3829776/heres-what-the-average-grad-makes-right-out-of-college/
Comments
comments