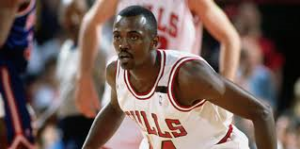 By Rickey Hampton, Editor and Founder of  The African-American Athlete,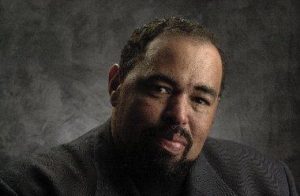 As the 2017 NFL season winds down, it is obvious that former NFL quarterback Colin Kaepernick was 'whiteballed' by the practically all white ownership of the NFL.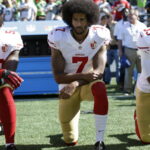 Clearly,  teams looked at the fact Kaepernick is outspoken on social issues, and looked at his decision to kneel during the playing of the 'Star Spangled Banner' , and made the decision to stay away from him.
NFL front office people will tell you they are looking for the least distractions possible from a player. In the NFL offices the mantra is 'Protect The Shield'.  For sure, America's premier  pro league wants to keep their sports wholesome, and jiffy clean, with no politics.
However, for black people it's not that easy. The American rouse of a belief in free speech, and freedom of personal expression, is revealed by the situational ethics that define white America for most of the rest of world.
White athletes are considered heroes and true leaders when they speak out against pretty much anything. When Black athletes do the same they are thought of as cocky, arrogant _and the one you always hear _  ungrateful.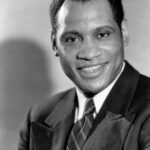 Nonetheless, Black athletes and entertainers have used their platform to speak out on issues of justice and civil rights for generations.
Paul Robeson, an All-American football player and a Phi Beta Kappa during his college days at Rutgers, went on to become a great actor and singer following his graduation in 1919. He used his fame to speak out on issues of justice and human rights for black people and poor people.  Not long after that he was blacklisted  by Hollywood and the theaters.
In 1967 the greatest, Muhammad Ali had his heavyweight championship stripped, and his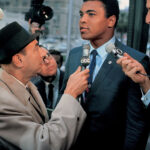 boxing license revoked, for his refusal to join the armed forces. "I ain't got no quarrel with them Viet Kong," he said. Ali was found guilty of draft evasion, sentence to five-years in prison, and $10,000.  As he remained out on bail while he appealed the decision he was not allowed to box, or travel out of America to box.  He didn't return to the ring again until 1970, costing him three-years of his career.
At the 1968 Olympic Games in Mexico, sprinters John Carlos and Tommie Smith were kicked out of the United States Olympic Village for their _ now iconic _ black-fisted power salute during the playing of the 'Star Spangled Banner.'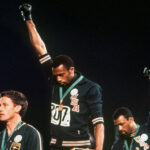 Craig Hodges was a knockdown 3-point shooter for the Chicago Bulls during their championship run in 1992. Hodges was a second round pick in the 1982 NBA draft out of Cal State.  The 6-foot-2 sharp shooter played 10-years in the NBA.  Hodges believed that if he wasn't so outspoken politically, his career would have lasted even longer.
During the Bulls visit to the White House following the '92 title, Hodges came dressed in a dashiki, and presented President George  Bush with a letter listing his concerns regarding conditions of black people in America.  Hodges was one of the NBA's most outspoken players in regards to social issues and injustice.  Following the trip to the White House, Hodges was not only done in Chicago, but done in the NBA.  The Bulls say it was because he was not a great defender. Hodges would go on to sue the NBA for 'blackballing' him.
Mahmoud Abdul-Rauf was a prolific scorer during his college days at LSU, and a solid point guard in the NBA during his eight-year career after being drafted with the No. 3 overall pick  of  1990 NBA draft by Denver.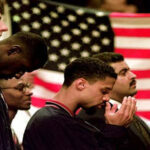 However,  what Abdul-Rauf will be remembered by most isn't his laser quick jumper, or his killer cross-over. Abdul-Rauf's legacy is his decision in 1996 to not take part in the playing of the national anthem.  It was his way of protesting the conditions of poor people and people of color in America.  It was a move that many people feel cost him his career as a player in the National Basketball Association.
"When I really look at how it went down, yeah, because I was in my prime, and after the incident, my minutes went down. But you can't just say, 'we're getting rid of him for that'—they had to create an environment where [it was] 'let's change his minutes, and let's mess up his rhythm.," Rauf said in
an interview with SLAM
. "A lot of things began to happen, so definitely that's why my career was cut short."
Comments
comments