Notice
: Undefined offset: 1 in
/var/www/wp-content/themes/jnews/class/ContentTag.php
on line
86
Notice
: Undefined offset: 1 in
/var/www/wp-content/themes/jnews/class/ContentTag.php
on line
86
By Rickey Hampton, Editor and Founder of  The African-American Athlete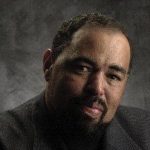 [dropcap]C[/dropcap]lifford Roberts, the racist founder of Augusta National Golf Club, the home of the prestigious Masters golf tournament, made it perfectly clear how he felt about black people and golf when he, along with Bobby Jones, founded Augusta National in 1933.
Blacks were prohibited from being members or playing on the course.
Of course, there was a role for black people at Roberts' new founded club.  They could be waiters, cooks, dishwashers and locker room attendants. The only way a black could ever set foot on the course was as a caddy.  In fact, it was part of the club rules at Augusta National that all the caddies had to be black.
"As long as I'm alive," said Roberts "All the golfers will be white, and all the caddies will be black."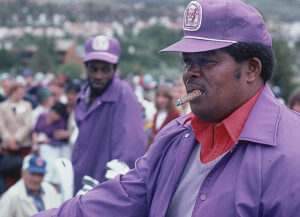 It was a tradition that extended beyond the Masters onto the regular PGA Tour.  For years, practically all the caddies for PGA Tour golfers were black.  Look at any film footage of golf events from the '40's through the '60's, and practically every guy on the bag was a black man.
You see, during those days being a caddy was considered demeaning.
Well, Cliff Roberts is probably spinning around in his coffin.  Every caddy I have seen watching the 2017 Masters is white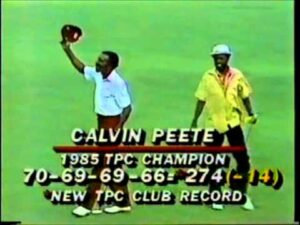 Actually, it's been that way for a while.  Slowly but surely over the past 20 to 25 years, black caddies, who once held an estimated 70 to 80 percent of PGA Tour jobs, are gone.  Some of the legendary caddies from the past such as Dolphus 'Golf Ball' Hull and Herman Mitchell have passed on.  The great Carl Jackson, who helped Ben Crenshaw win two Masters titles, has retired.
They are just a few of the legion of black men who helped, in their own subtle way, to make the PGA Tour a success.  A great caddy is priceless.  He must not only know every inch of the course and every break on the green, he must also be a psychologist. And black caddies have been some of the best ever.
For years, caddying was the perfect introduction to the sport for blacks. It was a chance for young black men to earn money, and learn the game. Great black players such as Ted Rhodes and Charlie Sifford got their introduction to golf through caddying.  Caddying is why there were as many as 10  blacks playing on the PGA Tour in the 60's and 70's, as opposed to only one today Harold Varner III, with Tiger Woods being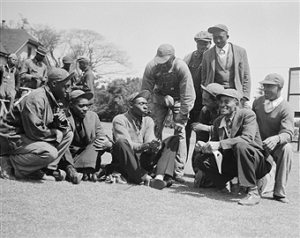 injured.
The explosion of prize money thanks to Tiger 's debut as a professional in 1996 has taken the game to unprecedented heights. Consider that in 1990 Greg Norman led the PGA Tour money list at $1.1 million for the entire season.  Sergio Garcia earned $1.9 million for winning the  2017 Masters.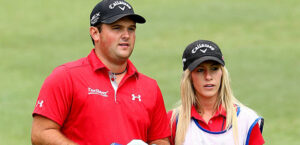 Suddenly, being a caddy isn't so demeaning.  Some caddies are making six figures and even seven figures.  There are no set norms for paying caddies (all deals are negotiated).  However, most caddies will average 5 to 10 percent of the player's earnings, in addition to a weekly salary during the season of $1000 to $2000.
A lot of pros have decided to keep that money in the family. Why pay some black guy $100,000 grand, after winning a tournament, when you can pay your kid, best friend over even your wife?
"When I came out in the 1980s, I would say the caddie breakdown was maybe 70 percent black, 30 percent white,"  said former Tour caddie J.J. Hylton in a 2012 interview with the New York Times. "Now it's like 99.9 percent white to .1 percent black. There's so much money on the regular tour now. It's become a buddy system out there."
And these days, black caddies have very few buddies.
Comments
comments