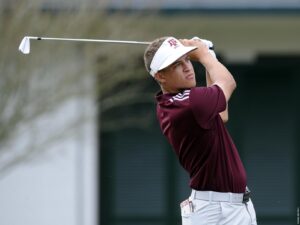 By Rickey Hampton, Editor and Founder of The African-American Athlete
I know some of you out there have practically no interest in watching the U.S. Open this weekend with the absence of Tiger Woods from the field.
I can't tell you how many times I have heard someone tell me they don't watch golf now that Tiger is no longer playing on a regular basis.
Love Tiger, or hate him, which people black, white and brown do, for a myriad of reasons, he was must see, TV.  Millions of black golfers always cheered for him, regardless of how they felt about him personally.
Well, golf didn't just end with Tiger going away. Last year Harold Varner III won more than $1 million on the PGA Tour.
And, arguably, the next great black golfer, Cameron Champ, is competing in this week's U.S. Open.  Champ, who is still an amateur and a member of the Texas A&M golf team, followed up his 2-under-par 70, in Thursday's opening round, with a 3-under-par 69 on Friday. He went on to finish the event at even-par (288). It was an excellent debut on the national stage for the youngster.
Hopefully, it won't be the last we hear of him. Champ is an explosive player, and has all the skill and desire it takes to succeed at the highest level. Champ, who turned 22 on Thursday, will be a senior at Texas A&M in the fall.
Champ earned a spot in the U.S. Open by firing a 63 in the California qualifying sectional, and sinking a birdie putt in a playoff to secure his spot.
Champ was introduced to the sport by his grandfather when he was only 2-years-old. As a junior player, he was the No. 1 ranked player in California, and a two-time member of the Rolex Jr. All-American team.
During his recent 2017 season at Texas A&M Champ established himself as one of the country's best college players, and was a finalist for the prestigious Jack Nicklaus Player of the Year.
Comments
comments