Notice
: Undefined offset: 1 in
/var/www/wp-content/themes/jnews/class/ContentTag.php
on line
86
Notice
: Undefined offset: 1 in
/var/www/wp-content/themes/jnews/class/ContentTag.php
on line
86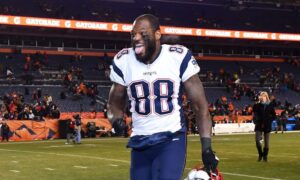 By Rickey Hampton, Creator of The African-American Athlete
[dropcap]R[/dropcap]emember when NBA stars LeBron James, Dwyane Wade and Carmelo Anthony and Chris Paul stood up at the ESPYs and challenged athletes to become more socially active?
Well, members of the World Champion New England Patriots  have an opportunity to do just that. As is tradition, championship teams are often invited to the White House to meet the president, and in this case, the so-called president.
(Hey, if that guy can call the judge who blocked the travel ban a 'so called judge', then I can call him the so-called president.)
It would be nice if the Pats would just say no. Tight end Martellus Bennett and safety Devin McCourty have already said no-go.  That will certainly go against the New England organization's stance. You probably know quarterback Tom Brady, coach Bill Belichick and owner Robert Kraft are friends of the so called president. Brady skipped a visit to the White House under President Obama a couple of years ago.
I am hoping that other players will join Bennett. It would be a powerful statement against this so-called president's racism, misogyny and hate speech.
When James, Wade, Paul and Anthony made that statement, they didn't ask that black athletes be more involved, they asked that all athletes do so.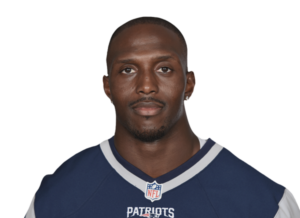 I don't expect all the white Patriot players to boycott the White House. However, it would be remiss not to mention that many white athletes, entertainers, and everyday people of all colors have spoken out against this man's vitriol.
Bennett, 29, has never needed prodding.  The nine-year veteran has always used his platform to speak to issues. He thinks some athletes choose their status over their convictions.
"Other players are worried about their personal brand," Bennett said. "I feel like a lot of players throughout every situation, I mean, they have chances to really impact the community with things that they say.
"So many people are looking for encouragement, for examples, for a chance to promote change. But for a lot of guys, it comes down to the dollar… what this brand, or what this company may say, or how I'm going to look if I speak out.
"And sometimes, a lot of guys just aren't educated enough to do it. They really don't know the subject. So, it varies, but I think the biggest thing is stepping out on that plank, because they feel like they feel like they will get crucified if they do speak up on different topics."
I hope Bennett's teammates can find the courage that he has to just say no to the White House visit. McCourty is all in: "I'm not going to the White House, "Basic reason for me is I don't feel accepted in the White House. With the president having so many strong opinions and prejudices I believe certain people might feel accepted there while others won't."
Really, I can't come up with a reason why any member of the Patriots would want to visit that guy. But I definitely can't fathom a black player wanting to visit.
If the so called president  was serious about black issues he would have called black sociologists, activists, political leaders and scientists to meet with him. These are people who are experts in their respective fields.
However, this guy  calls on a comedian (Steve Harvey), a rapper (Kanye West), a couple of football players (Ray Lewis and Jim Brown), and a few slick, attention seeking preachers.
This so called president doesn't give a damn about the black community, or have any real interest in the black community besides pandering.
I mean, this guy still thinks Frederick Douglass is alive.
I hope Patriots players who want to visit the White House will sign up for the public tour, and not be a part of this so called president's circus.
Comments
comments