Notice
: Undefined offset: 1 in
/var/www/wp-content/themes/jnews/class/ContentTag.php
on line
86
Notice
: Undefined offset: 1 in
/var/www/wp-content/themes/jnews/class/ContentTag.php
on line
86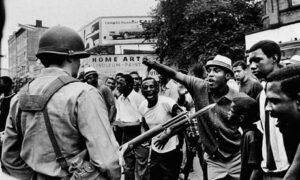 By Rickey Hampton, Editor and Founder of The African-American Athlete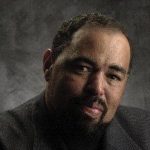 I just watched the movie 'Detroit', which chronicles the 1967 riot in the Motor City, that lasted five days, and cost the lives of 43 people.
I left the movie utterly furious.
I am furious about the mistreatment, injustice, and racism that blacks in America  dealt with in 1967. I am even more furious that we are dealing with those very same things today, 50 years later.
Among other issues, the film focuses on police brutality, and how they seem to have free reign in the justice system. Cops abuse and kill black people. Cops then go free. You could have simply changed the date, and find any urban area in America today, and film's storyline from 1967 fits perfectly.
When you watch this film, it punches you in the gut. It humbles you. It breaks your heart. It reminds you that for all the advances black people have made in America, there are some critical things that have not changed at all.
This film is why Colin Kaepernick kneels and Muhammad Ali spoke out. It  is why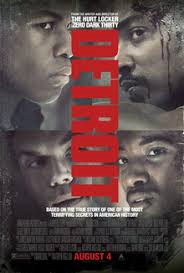 Malcolm and Martin challenged the consciousness of America, and why Black Lives Matters marches.
It is also why the idiot that resides at 1600 Pennsylvania Ave. won, why the Republican Party preys on black people. It is  why a simple traffic stop can become deadly, if you are black.  And to think, the idiot president actually encouraged police brutality the other day.
It is sobering to know that for all the advances Black America has made, in many ways not a damn thing has changed.
I don't have any magical answer to how we change this. All I can say is the same things that we always say: raise your children to be smart and cognizant of who they are, and what they face. Vote.
The idiot in D.C. is why votes do matter, and a prime example of why you cannot let dislike for immigrants, and gays cause you to sentence your children, and their children to more of the same abuse. 
We do not yet have the luxury of prioritizing anything above race in our electoral decision making.
I was in a barbershop in Detroit on Election Day last November.  Of the 15 or so brothers who were in there, I was the only one who voted. "My rent gonna be the same tomorrow no matter who wins," said one brother. Of course, now his health care, and likely those of his family and friends, are in jeopardy, among other things.
When and where you can, try to make a difference.  I don't want our children to look back 50 years from now, and see black folks are dealing with the same issues we are today, and in 1967.
Comments
comments