Notice
: Undefined offset: 1 in
/var/www/wp-content/themes/jnews/class/ContentTag.php
on line
86
Notice
: Undefined offset: 1 in
/var/www/wp-content/themes/jnews/class/ContentTag.php
on line
86
By Tim Turner, For TheAfricanAmericanAthlete.com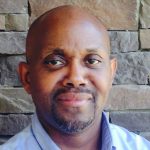 The draft for Historically Black Colleges and University players was historically paltry again. HBCU's yielded three selections.
Darius Leonard, two-time MEAC Defensive Player of the Year, was the first HBCU and Football Championship Series player selected when Indianapolis took the linebacker in the 2ndround. Brandon Parker, three-time MEAC Offensive Lineman of the Year, was next when he was taken in the 3rd round by Oakland. And the HBCU run ended when the CIAA's top rusher and All-Conference pick Trenton Cannon of Virginia State was drafted in the 6th round by the New York Jets. That's not too bad, but when put up against Alabama's 12 players selected by itself, there's work to do.
Those three selections are a story from the draft, but it was not THE story. That distinction easily goes to Central Florida linebacker Shaquem Griffin, who was taken in the fifth round by the Seattle Seahawks. The 6-foot-1, 227-pound linebacker from St. Petersburg, Fla., is an inspiration to everyone.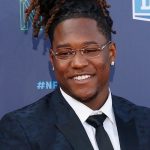 Griffin has been without a left hand since it was amputated when he was 4 years old. He was born with a congenital birth defect called amniotic band syndrome. It occurs in about one in every 1,200 births, and for the first four years of his life, Griffin, lived with excruciating pain when malformed fingers and hand touched anything.
One night, his mother found Griffin in the kitchen with a knife attempting to cut his fingers off because of the pain, hence the amputation. Since then, his parents treated him not as one with a disability. That paid off wonderfully as he excelled in football despite his challenge of playing with one hand.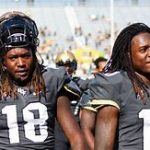 He went on to earn a scholarship at UCF where be played with his twin brother, Shaquil, 16 seconds his senior. With the Knights he balled out. He started every game in his final two seasons at UCF, where he had 154 tackles — 30 for loss — along with 17 sacks, two interceptions, four forced fumbles and 13 pass breakups.
He was the American Athletic Conference defensive player of the year in 2016. He also was Defensive MVP of UCF's Peach Bowl victory against Auburn last season (12 tackles, 3.5 tackles for loss and 1.5 sacks) when UCF went 13-0.
He played well in the Senior Bowl and was seemingly an afterthought to be invited to the NFL Combine. There he showed he was more than a football oddity. He shocked the world twice. Once by bench-pressing 225 pounds 20 times with a prosthetic left hand. Then again by running the 40-yard dash in 4.38 seconds, the fastest time by a linebacker in more than a decade.
The heads he turned earned him a trip to Dallas for the draft, one of 22 players invited. And he was one of the few of them still there on Day 3. He waited 140 picks before the Seahawks selected him. A perfect spot given that it rejoins him on the playing field with his brother Shaquil, a 3rd round pick by Seattle last season, and who started 11 games last season.
But what stood out more for the Seahawks than Griffin's athletic ability, was getting to know him as a person at the combine.
"I don't know that I've ever been in a more inspirational interview that we do at the combine than that one," Pete Carroll, Seattle's head coach, told ESPN. "He was just so expressive and so open to tell his story and to tell what this opportunity meant to him in such a way that he moved us, just like those of you that have watched him. He's an extraordinary young man."
It's for that reason, Griffin will have a lot of people rooting for this story to have a happy ending.
Comments
comments