Notice
: Undefined offset: 1 in
/var/www/wp-content/themes/jnews/class/ContentTag.php
on line
86
Notice
: Undefined offset: 1 in
/var/www/wp-content/themes/jnews/class/ContentTag.php
on line
86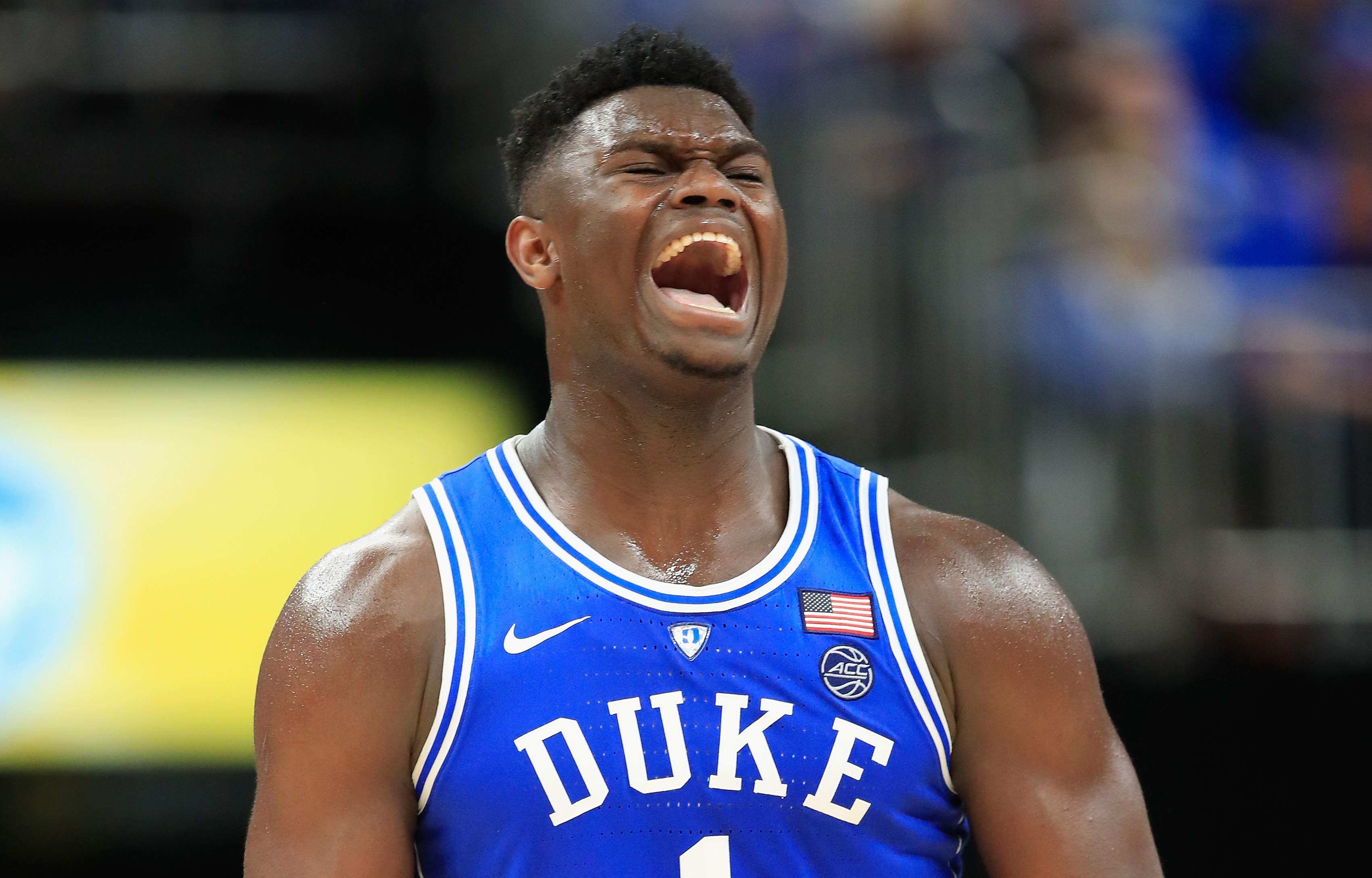 By Rickey Hampton, Editor and Founder of TheAfricanAmericanAthlete.com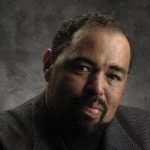 If you ever wondered what college basketball would have been like if LeBron James had decided to attend college, now you know because of Zion Williamson.
Duke University's 6-foot-7, 285-pound, freshman, has put together a phenomenal season. He has been utterly breathtaking, giving basketball fans around the world some of a plethora of stunning, electric, highlights.
Williamson was a high school legend at Spartanburg Day School in Spartanburg, S.C. No high schooler since James back in 2003 commanded such attention as Williamson.
He stepped onto the college stage and immediately garnered superstar status.
Williamson averaged 22 points and nine rebounds per game in 29 games for the Blue Devils and shot a staggering 69 percent from the field. He was named the ACC's Player of the Year, and Newcomer of the Year, and is a sure bet to win the National Player of the Year.
To say the least, he has delivered on all the hype, and then some.
His quickness around the basket reminds me of the great Bernard King during his years at the University of Tennessee. King did not have the strength of Williamson, but he had the quick release and the moves.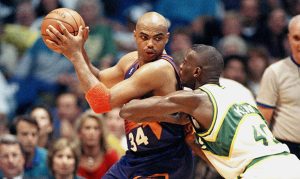 But I wanted a more informed opinion and I called on former New Jersey Nets forward Derrick Gervin, the younger brother of the legendary Iceman, George Gervin.
Derrick, who hosts his own 'As Good As It Gets' podcast, is also one of the best basketball instructors in the country.
Gervin says Williamson is a combination of Charles Barkley and Shawn Kemp.
"He has Charles' strength and quickness, and Shawn's athleticism, and Magic Johnson's smile."
"He's very quick off his feet, and has great timing and explosiveness on so many of his rebounds on both ends of the court."
Williamson will surely be the No. 1 overall pick in the upcoming draft if he decides to leave Duke, which is almost certain.
And while Gervin sees a lot of great things in Williamson's game, there is still a lot of room for improvement.
"He has to shoot the jumper better (only 31 percent from the 3-point line) and he has got to be able to go right, without having to spin back to his left hand in order to finish.
"Also, his defense on the perimeter is still an unknown. We don't really know if he will be able to guard people out there."
Williamson is why the Blue Devils are the No. 1 overall seed heading into the NCAA tournament, and the favorite of many to win the championship.
However, this is the NCAA tournament, and the march through March Madness is always filled with some surprises. Consider last year when No. 1 seed Virginia was upset by (UMBC) University of Maryland Baltimore-County.
This takes me to what might be the most impressive attribute that Williamson has, and that's his will to win. He seems to have the ability to lift his team and impact the game on both ends. He is a determined, formidable presence.
Yes, Duke can be beaten. But the team that beats them will have to meet and match the force of Zion Williamson.
Comments
comments