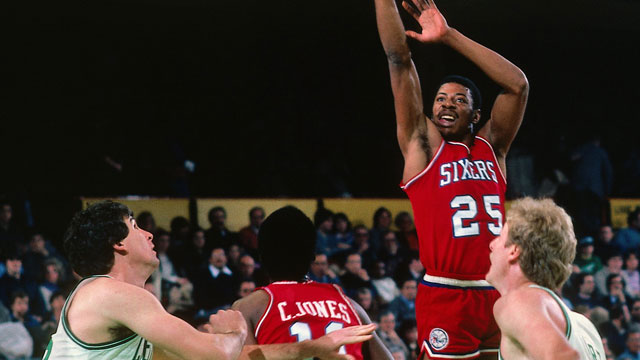 Two-time NBA champion Earl Cureton discussed his 15-year career in the NBA on the 'Derrick Gervin As Good As It Gets' basketball podcast.
Cureton, a 6-foot-9 center, played collegiately for the University of Detroit in his hometown.  He talked about playing with legends such as Moses Malone and Dr. J in Philadelphia, where he was a member of the 1982-83 NBA champs.
He also discussed playing with the great Isiah Thomas in Detroit,  Michael Jordan in Chicago,  and Hakeem Olajuwon in Houston, where Cureton won his second NBA title in 1994. "The one thing about all the great players I played with is that all worked hard and played hard," Cureton said.
'As Good As It Gets' is hosted by former New Jersey Nets forward, Derrick Gervin, the younger brother of the legendary George Gervin, who played professionally for 18 years in the NBA and overseas.
Comments
comments