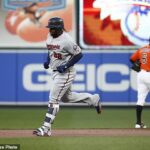 By Tim Turner, For TheAfricanAmericanAthlete.com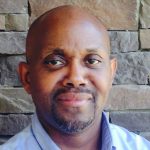 [dropcap]B[/dropcap]efore the season began, the Minnesota Twins appeared to have everything they needed to win the American League Central. Maybe more. Great young talent, pitching and hitting.
Between the white lines, they look like one of the best teams in baseball. But going solely by the team's reaction to Chance Sisco's baseball play, they may not have what it takes between the ears.
Here's what happened in a recent game with the Baltimore Orioles: With the Twins' Jose Berrios working on a one-hitter and leading 7-0 in the ninth inning, the Orioles' Sisco bunted for a hit against a shift. To the Orioles, and a lot of us, this was a solid baseball play, dropping a bunt to try to ignite a rally.
To the Twins it was tantamount to dropping a sack of kittens off a bridge into a river.
It's just not done. At least that is how the Twins saw it, and felt Sisco should/would be admonished for his alleged misdeed.
"I could've said something," the Twins' second baseman Brian Dozier chirped afterward. "But they have tremendous veteran leadership over there, with Chris Davis, Adam Jones and those guys. I'm sure they'll address it and move forward."
His teammate, Berrios, also chimed in with, "I don't care if he's bunting. I just know it's not good for baseball in that situation. That's it."
Variations of the shift have been used against power and dead pull hitters for years. With the shift, defenses play an extreme alignment to whichever side severe pull hitters are to hit to. But in the modern era Tampa Bay decision to use it prominently since 2012 seemed to signify a rebirth are relatively new to the game. 
And those defenses are expecting those hitters to just blithely yank baseballs into the shift for outs. Sisco didn't do that. He bunted toward the open spaces with the miffed Twins being left to seethe, evidently hoping for him to afford them backsies.
In other words, the supremely talented Twins expected the Orioles to lay down because they were down by a touchdown. Evidently, Baltimore had run afoul of yet another of baseball's unwritten rules. You know, those things about the game that everyone is supposed to adhere to, but aren't part of any official rules of the game.
And therein lies the idiocy:
– Like when your hitter gets nailed with a pitch, you must retaliate by hitting a guy on the other team.
– Or when you're up by like seven runs, and you are on base, you are not supposed to steal a base (evidently thinking the other team would lie down and, you know, not think of bunting away from a shift in hopes of reaching base and doing whatever you can to win the game.
– Or you are not to bunt when a pitcher is no-hitting your team. That's ruining the pitcher's no-hit bid. Stop playing, for goodness sake.
– Or don't watch your moon-shot home run or flip your bat after said dinger. Either of those will get you berated for not playing the game the right way by unwritten rules police and/or earn you or a teammate a baseball in the ribs or helmet. And because you breached those rules, umpires are enablers by letting that foolishness slide.
Thing is, those rules evolve, and they are vaguely applied depending on the era/team.
They make no sense, and make good teams like the Twins look like clowns for bleating on about them. As if upset because the Orioles were being professionals and trying, oh, to win the game? It was a smart play and unworthy Minnesota's derision.
Goodness. It's just the first week of the season. Lighten up, Francis.
"The problem is the unwritten rules are written differently by 30 different teams and applied differently by 30 different teams," Orioles catcher Caleb Joseph told the Baltimore Sun. "When they're not jointly seen eye-to-eye, you're going to have issues. One of my unwritten rules would be, don't shift a guy in the ninth inning."
Comments
comments