Notice
: Undefined offset: 1 in
/var/www/wp-content/themes/jnews/class/ContentTag.php
on line
86
Notice
: Undefined offset: 1 in
/var/www/wp-content/themes/jnews/class/ContentTag.php
on line
86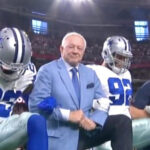 By Rickey Hampton, Editor and Founder of TheAfricanAmericanAthlete.com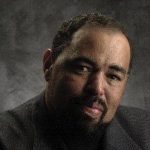 I can't wait to hear what all you Dallas Cowboy fans got to say about team owner Jerry Jones who is, for all practical purposes, telling his black players to 'stay in your place.'
Jones has once again made it clear he will not tolerate any disrespect for the flag from his players. "If there's anything that is disrespectful to the flag, then we will not play," Jones said, last season. "Understand? We will not … if we are disrespecting the flag, then we will not play. Period."
Now he is doubling down, saying his players will stand this season no matter what kind of policy the NFL comes up with.  "Our policy is that you stand at the anthem, toe on the line," Jones said.

What is so hilarious here is that Jones making that kind of demand is an infringement on the very freedoms the flag represents.  Jones talks about integrity, but he had no problem signing Greg Hardy, who physically assaulted his girlfriend or at least 14 others members of the Cowboys in recent years that have been suspended for drugs or conduct by the NFL.

Jones welcomed all those players on his team… but don't you dare kneel during the national anthem. And, just a reminder to Jerry, kneeling before the flag is not disrespectful.

In truth, Jerry Jones is talking to the black members of the Cowboys like they are boys. I note his black players because this isn't about the white Cowboys players. Why is that? Because most of the white players weren't going to kneel anyway.

Jones has laid down the gauntlet to the brothers.
I hope they will answer in kind. They may be making millions, but they are still boys if they let this man dictate to them in that fashion. And what about the black folk who are Cowboys' fans? How do you cheer for a team with an owner with the mindset of Jones?
I would love to see members of the Cowboys come together collectively and express their opinion on this matter. They clearly don't recognize the power they have as a group.
In the future, I hope black free agents will look elsewhere when they are deciding on a new team. Future free agents avoiding Dallas would make Jones pay the price for treating men like boys.
Malcolm Jenkins of the Philadelphia Eagles said he is glad he doesn't play for a bully like Jones.
"… Lucky for me, I don't play for the Cowboys, nor would I want to," Jenkins said. "It's unfortunate that you have owners like him that use his position to intimidate and intentionally thwart even the idea of his players thinking individually or having a voice about an issue that affects their communities daily. It's unfortunate."
I would love to see Cowboys fans put away their gear and stop patronizing the franchise. Are you still going to dress up like a Cowboy and spend your money with Jerry? Are you still gonna cheer "How 'bout dem Cowboys?!" after their next victory?

 Well, if you do. Don't complain the next time you see an injustice in this country. You simply can not ask for justice and equality for people of color and support Jerry Jones' attempt to oppress the rights of his black players.  If you do nothing you are just what Jerry thinks you are!
Comments
comments