By Forrest Clay, For TheAfricanAmericanAthlete.com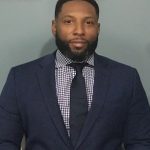 The National Collegiate Athletic Association (NCAA) you are officially on notice. If it has not been clear in the past few years, it should be clear now.
A new trend is coming, and more kids are beginning to search out the opportunities before them. If you are not clear on what I am referencing, consider three top basketball recruits who have opted out of playing in college to pursue their NBA dreams.
The latest to do so is 6-foot-4 Daishen Nix out of Las Vegas, the nation's No. 1 prospect. He is joined by the highly recruited guard (6-5) Jalen Green and five-star power forward (6-10)  Isaiah Todd, who made their announcements earlier this month. All three plan to play in the NBA's G-League.
The NCAA has been exploiting these players for too long now. A change is on the horizon and there is no reason to look back now. In a business of collegiate basketball that generate billion-dollar revenues, it is no wonder why the kids want a slice of the pie
Telling a young kid to play basketball for a scholarship is wonderful. It provides opportunities that can further push a young kid into a new direction. Potentially it could land him a nice career with the possibility of a good salary.
All is well in theory, and considering the degree and many more factors like the location of the job, and the market in that area, he may do quite well in that process. But the new generation understands the business, and the business means cash in now.
A kid that has NBA worthy talent and that can generate more money in a season than some of us will ever see in a lifetime working a 9-5  job.
He should be awarded that opportunity to pursue that dream.
The NCAA had a chance after chance to fix a system that has been broken for decades now, and reluctantly dismissed it. Players have been playing zone against the NCAA system. But the tempo has changed, and the full-court press is on.
With endorsements by Gatorade and NBA G League President Shareef Abdur-Rahim, who is looking for more young players to increase the popularity of the league, it is no question why he would target these top recruits and international players.
Imagine if Zion Williams took this route and the money he created for the NCAA and Duke,  went to the G League and Zion?
That is what kids are seeing. It is the possibility everyone tells them about a college, and what you can do with it. Nothing is guaranteed. No job. No money. But the fact that a kid can get paid for a game now?
That is the true American way.
Will every kid now opt out of college to go play in the G League? Of course, not. That is a simple answer because the collegiate route does not hold those options for everyone. Most players will get what most of us got out of college, a life lesson in growing up and figuring things out on your own, along with networking and fun.
Both routes offer something to each athlete it is up to the athlete to choose what's best for him.
The opportunity for kids to jump at a dream should not be held in contempt by older white men _  and they are the men who have historically been in charge at the NCAA _ who cannot do what these young men do.
Nobody is coming to see the president of the NCAA and the president of a University do their jobs. And if you poll the students, a large amount of them choose their school based on social life and athletic programs that bring forth that experience.
Therefore, the athletes are the draw.
NCAA get ready because your time controlling the narrative is just about up.
Comments
comments