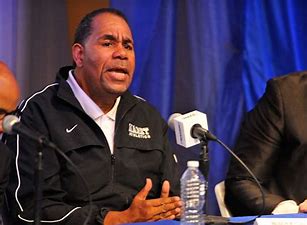 On the latest edition of 'In And Out Of Sports', hosted by D.C. talk show legend Butch McAdams, Butch broke down the NFL playoffs with DMV based football insiders Kelsey Nicole Nelson, Janee Hayes, and Paula Gibbs.
In the second hour, Butch talked with Washington Dunbar basketball legend Stacy Robinson.
'In And Out Of Sports' is brought to you by Hortons Funeral Service, Elite Dental, and Germ Sweep. Click to hear the interview.
Comments
comments