New England quarterback Jacoby Brissett was one of 34 members of the Super Bowl winning Patriots to visit the President at the White House the other day.
As you know, there has been a lot of controversy surrounding the visit. Some players were quite vocal about their feelings regarding current president, and made it perfectly clear they would not be coming.
Brissett, who claims to have no expertise in politics, decided to go. He used the visit to the White House send a powerful message. Brissett posed next to a picture of former President Barack Obama, and took a picture that he posted on his Instagram account. It was a warm, heartfelt, thank-you to President Obama.
There is not a better way of showing the difference between president Obama, and the disrespectful and hateful rhetoric of the current president. Below is Brissett's Instagram post: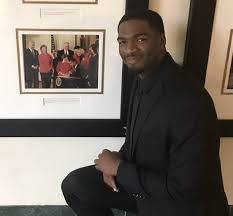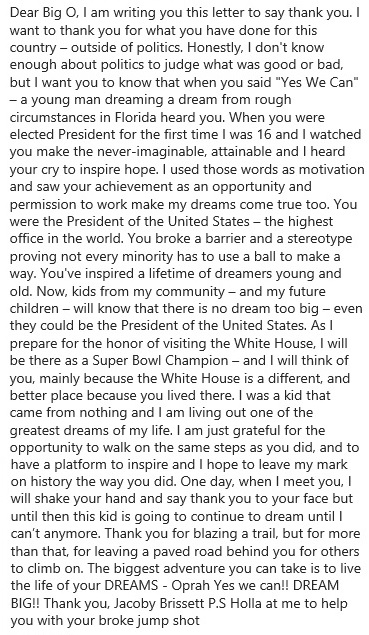 Comments
comments