Notice
: Undefined offset: 1 in
/var/www/wp-content/themes/jnews/class/ContentTag.php
on line
86
Notice
: Undefined offset: 1 in
/var/www/wp-content/themes/jnews/class/ContentTag.php
on line
86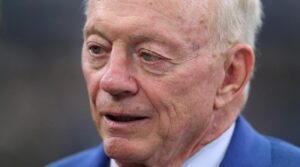 By Rickey Hampton, Editor and Publisher of  The African-American Athlete,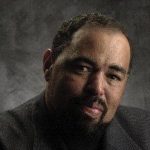 I can't wait to hear what all you Dallas Cowboy fans got to say about Jerry Jones, for all practical purposes, telling his black players to 'stay in your place.'  The longtime Cowboys owner said he will not tolerate any disrespect for the flag from his players. 
"If there's anything that is disrespectful to the flag, then we will not play," Jones said. "Understand? We will not … if we are disrespecting the flag, then we will not play. Period."
What is so freaking hilarious here is that Jones making that kind of demand is an infringement on the very freedoms the flag represents. Jones is talking about integrity, but he had no problem signing Greg Hardy, who physically assaulted his girlfriend, or at least 14 others members of the Cowboys in recent years that have been suspended for drugs or conduct by the NFL.
Jones welcomed all those players on his team… but don't you dare kneel during the national anthem.
Jerry Jones is talking to the black members of the Cowboys like they are boys.  I note his black players because this isn't about the white Cowboys players. Why is that? Because they weren't going to kneel anyway.
Jones has laid down the guantlet to the brothers.  I hope they will answer in kind. They may be making millions, but they are still boys, if they let this man dictate to them in that fashion. And what about the black folk who are Cowboys' fans? You still gonna dress up like Cowboys' and spend your money with Jerry? You still gonna cheer "How 'bout dem Cowboys?!" after their next victory?
Well, if you do. Don't complain the next time you see an injustice in this country. You simply can not ask for justice and equality for people of color, and support Jerry Jones' attempt to oppress the rights of his black players.
Comments
comments