Notice
: Undefined offset: 1 in
/var/www/wp-content/themes/jnews/class/ContentTag.php
on line
86
Notice
: Undefined offset: 1 in
/var/www/wp-content/themes/jnews/class/ContentTag.php
on line
86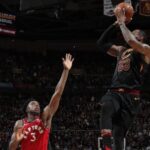 By Rickey Hampton, Editor and Founder of TheAfricanAmericanAthlete.com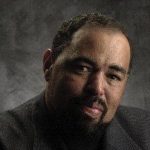 [dropcap]I[/dropcap] used to hate Larry Bird. I hated every time he let go of that lethal jumper, or made some ridiculous pass to Kevin McHale, or Robert Parrish, for an easy bucket.
I hated how he led his team past my beloved Pistons. Nonetheless, each time he broke my heart, I had to give the man his props. Larry Bird was a hell of a basketball player, and one of the game's all-time greats.
As the fellas used to say at the barbershop, "Larry Bird is a bad white boy." Now, that may be politically incorrect, or whatever, but in many ways, it was the highest compliment you can bestow on a baller, who happens to be white. 
As much as you might not want to admit it, you had to give Bird his respect. You even had to appreciate it.  Really, I don't know how you can consider yourself a true fan of the game and not do so. 
I mentioned this to those who hate on LeBron James. James and the Cavaliers are back in the Finals against their fierce rival Golden State for the fourth consecutive season. James has been brilliant during the playoffs. He has knocked down two game-winning shots, once against the Raptors' series, and  I'm sure you remember the Game 5 dagger against the Pacers. Oh, yeah, how about his 46-point game in Game 6 against the Celtics? Or, the 35, 15 and 9 in the Game 7 win at Boston? 
James  has built a litany of great moments in his hall of fame career, making big shots and big plays. The one defining play for me is his block of Golden State's Andre IguodalaIgua in Game 7.
Hate all you want. Cheer against the Cavs with all your might, but at the end of the game, take time to appreciate, or dare I say, even respect the magnificent play one of the all-time greats is putting on.
At this point in his career, it is fruitless to try to knock James' game. At 33, and with 15 years of experience behind him, he is playing at an extraordinary level. Few players have actually improved in their 30s, but LeBron James is one of them. So, if you are trying to come with the argument that he is overrated, or can't play, I won't even waste time arguing with you.
In my mind, he is the complete player in the history of the game, and certainly the greatest player of his generation. Is he the greatest player of all time? It is a totally subjective question.  You will get no argument here if you think Michael Jordan, Kareem Abdul-Jabbar, Wilt Chamberlain, Magic Johnson or others, are considered the greatest of all time. But while you are defending whomever you may think is your greatest player, don't forget to appreciate the greatness we are seeing from James.
Comments
comments