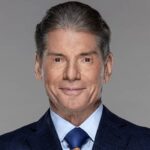 By Tim Turner, For The African-American Athlete,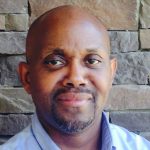 It's been almost 20 years since we last saw it, and I can't think of a soul who missed it. Yet Vince McMahon, bankrolled by $100 million of his own money, has plans to bring the XFL back.
He will own all eight teams in cities to be named later with a 10-game schedule set to be played in January and February of 2020. Gone will be the WWE-influenced vibe it had two decades ago with the teams with the bad-boy lunacy that berthed teams with names like Demons and Rage and Outlaw.
This time around, what fans whose cats accidentally press the button on the remote (though there's no named TV partner just yet, and one figures NBC learned its lesson from the last time) is supposed to be a more sanitized version. Heck, even the pool of potential players will be considerably thinned since McMahon said no players with a criminal record — including a DUI — will be allowed in his league.
Think, "XFL on The Prairie."
When making the announcement of the league, McMahon said, "People don't want social and political issues coming into play when they are trying to be entertained. We want someone who wants to take a knee to do their version of that on their personal time."
If that noxious trope sounds vaguely familiar it could be that it hews closely to the messaging coming out of the nation's capitol. Remember, last September, when campaigning for the first of two losers for an Alabama Senate seat, Donald Trump said if players took a knee to protest during the national anthem, team owners should respond by saying, "Get that son of a bitch off the field right now, he's fired. He's fired!"
Let's not forget that McMahon's wife, Linda, is a Trump Cabinet member as head of the Small Business Administration. So there's that.
All this begs the question: Exactly who was begging for this reboot? I mean, besides McMahon wanting to recoup that $100 million. The league everybody cares about is perhaps already oversaturated on TV as is.
There's Sunday afternoon, Sunday night, Monday night, and the doggone near unwatchable Thursday night games is enough. Now you want to add 10 more games of football, with team rosters filled with no names, playing at essentially the same time as NFL playoffs and the Super Bowl.
Given that, what cities are going to welcome the Anonymous Eight? With its season schedule to be played in the dead of winter, unless they secure domed venues, I cannot see anyone sitting outside to watch a matchup of Pookie an' Nems vs. William Roberts (Billy Bobs).
And who needs another league when the one everybody cares about, despite arguments to the contrary, is doing just fine. The NFL made $9 billion (that's with a capital B!!) last year, and shows no sign of slowing down. If anything it is growing. So much so that the league is realistically looking at pulling in $25 billion by 2027.
If this is a response to players peacefully protest the existing systematic injustices that occur in our country, then it's misguided. That kind of protest is very much a part of this nation's fabric. Peaceful protests create awareness. Peaceful protests get things done.
And if the result of these peaceful protests is emptying NFL stadiums of those who wish to continually turn a blind eye to the plight of their fellow Americans, then good riddance.
Comments
comments