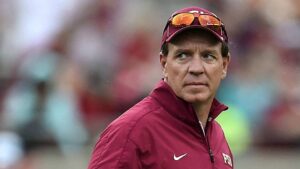 By Rickey Hampton, For The African-American Athlete,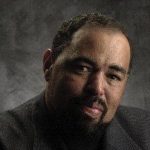 The way the NCAA operates its business would make any pimp proud.  
Really, there are no substantial differences between a pimp and the NCAA, which governs collegiate sports, except instead saying "B*&tch better have my money," the NCAA demands its football and basketball players "Better make our money."
College athletics is the only entity I know where everyone makes money but the stars of the show, the athletes. That's the same deal the pimp has in the sex trade. 
The latest examples of this is the coaching carousels that are currently taking place. Florida State University football coach Jimbo Fisher left his players high and dry, after going for 'mo money, mo money, mo money' ($75 million) at Texas A&M University. 
The University of Central Florida coach Scott Frost couldn't even wait for his team to play in the American Athletic Conference championship game before he signed a new deal to head back to his alma mater, Nebraska, as its new head coach.
Now, to be clear, I have no problem with coaches seeking better jobs and earning as much as they demand.  However, I do have a problem that players are not allowed that same freedom.

First, players should be able to share in the multibillion dollar industry.  Critics ask how this could be paid for?  I say, figure it out.  If Texas A&M can pay Fisher $75 million, they could find some money for the players.
Second, players should be free to leave schools and transfer to another school when the coach that recruited him/her does.
It is ridiculous to think that most athletes playing a high profile sport goes to a school, say Purdue, only because it is a great engineering program. Certainly, the academic curriculum and the university itself plays a role in the decision prospective students make.
However, who is coaching has a significant impact as well.
If the man or woman leaves for another job, student-athletes like FSU quarterback Deondre Francois can feel betrayed. Francois communicated his frustration with Fisher leaving without even saying goodbye, via social media: "No call, no text, you could have said something."
The University of Central Florida football team, that won the dramatic American Athletic Conference  championship game in overtime against Memphis on Saturday, shouldn't have had the news of their coach leaving for Nebraska spoil their celebration.
Of course, it happens year after year. That's because coaches, universities and the NCAA treat sports like a business, and treat the student-athlete as interchangeable pawns.
That's because the player's are too young to understand they really have the power to change things.  They simply don't know how to use it.
Sounds just like the working girl that is caught up with a pimp that takes advantage of her.
The old saying on the street is that "Pimping ain't easy." Well, for the NCAA it is easier than you think.

Comments
comments