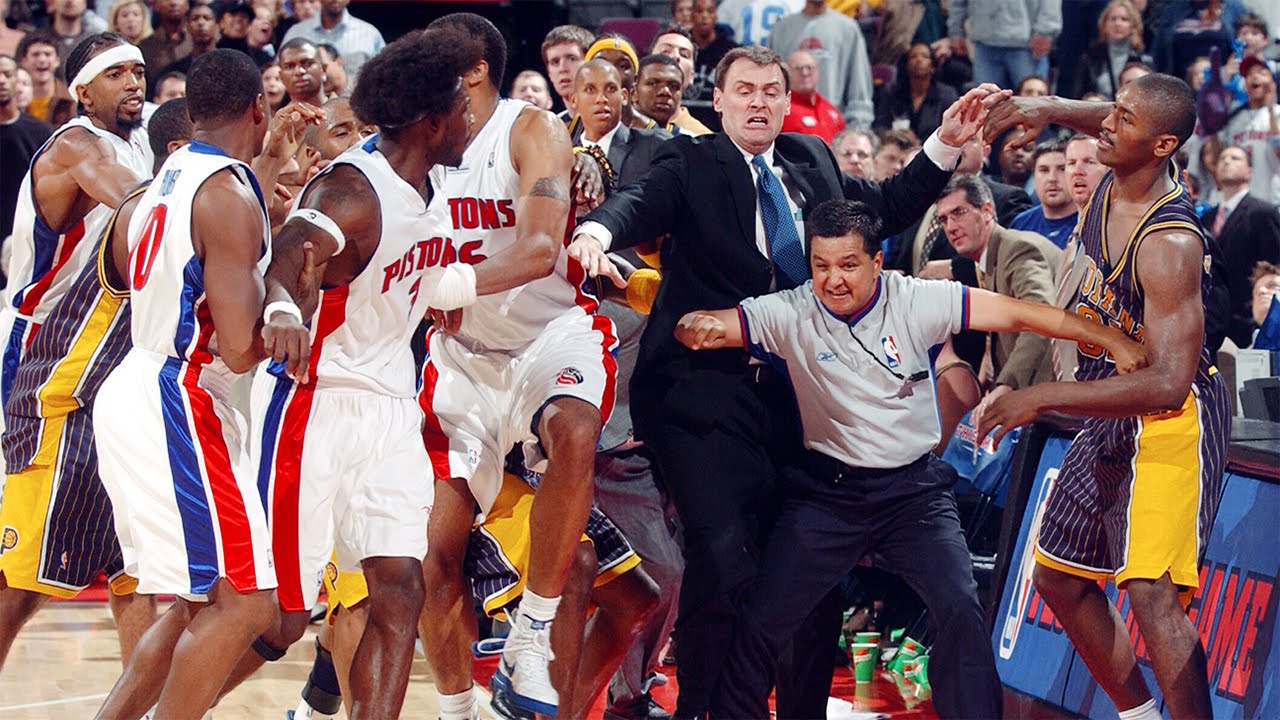 When the Detroit Pistons and Indiana Pacers met for the 2004 Eastern Conference title, it was a war of wills between two of the NBA's best defensive teams
When they got together for the conference championship series it was practically hand-to-hand combat.
The highest point by either team in the six-game series was 83 points.
Detroit's Tayshaun Prince had the great block of Reggie Miller in Game 2 of the series, but his block of Al Harrington in Game 6 clinched the series.
The Pistons won the game, 69-65.
That is not a typo. The final score was 69-65.
The Pistons went on to beat the Los Angeles Lakers in five games to capture the franchise's third World Championship.
The Pistons-Pacers series was a grueling, intense series between two great teams. But you know the NBA was not going to go for this style of play. Rule changes to free up the offensive attacks were soon come into play.
In November of 2004 the two teams were involved in the 'Malice at the Palace', which led to multiple suspensions and fines.
Linked is Prince's block of Harrington in the final minutes of the game.
Comments
comments