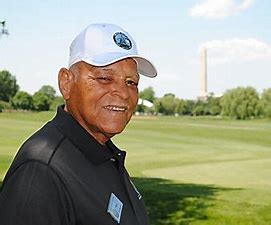 Professional golf instructor and D.C. sports legend Ray Savoy was the featured guest on the latest edition of 'In And Out Of Sports', hosted by D.C. talk show legend Butch McAdams.
Savoy is a teaching professional at the historic Langston Golf Course in Washington, where he has taught the game since 1994. Savoy was also an outstanding athlete in D.C., and competed against some of the city's finest athletes in the late '50s and early '60s.
Butch and Ray discussed his career in golf and the history of D.C. sports in the black community.
'In And Out Of Sports' is sponsored by Horton Funeral Service, Takoma Station, and Elite Dental. Click to hear the interview.
Comments
comments