Notice
: Undefined offset: 1 in
/var/www/wp-content/themes/jnews/class/ContentTag.php
on line
86
Notice
: Undefined offset: 1 in
/var/www/wp-content/themes/jnews/class/ContentTag.php
on line
86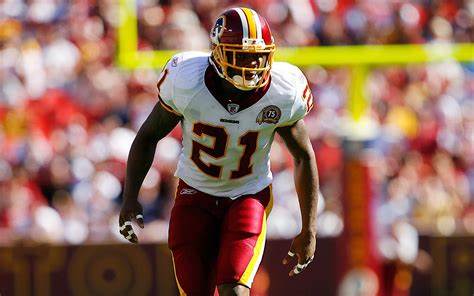 By The African-American Athlete,
It is hard to believe that it has almost been almost 13 years since Miami Hurricane and Washington star Sean Taylor was tragically murdered in his Miami home by intruders.

He was only 24.

Taylor was an All-American safety at the University of Miami (2001 -2003), and he was selected by Washington with the No. 5 pick of the 2004 NBA draft.
Taylor happened to be home recovering from an injury when intruders broke in. The five men thought he would be with Washington in Tampa for a game with the Bucs. 
Taylor's girlfriend and daughter were with him and they hid under the bed during the robbery, in which Taylor suffered two fatal gunshot wounds.
Eric Rivera, who was only 17 at the time, was charged with shooting Taylor. In 2014 he was sentenced to 54-years in prison.

It was a tragic event, and its impact was felt across the league.

Taylor on his way to becoming a great player (Pro Bowls in 2007-'08). He was regarded as one of the NFL's hardest hitters, and most respected players.
Comments
comments