Notice
: Undefined offset: 1 in
/var/www/wp-content/themes/jnews/class/ContentTag.php
on line
86
Notice
: Undefined offset: 1 in
/var/www/wp-content/themes/jnews/class/ContentTag.php
on line
86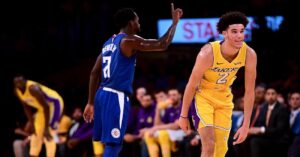 By Rickey Hampton, Editor and Founder of  The African-American Athlete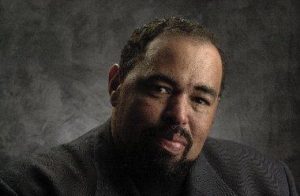 The first thing L.A. Clippers' guard Patrick Beverley did when he checked into the game at Thursday night's season-opener against the L.A. Lakers, was introduce himself to the Lakers' prized rookie Lonzo Ball…… with a hard foul.
On an out of bounds play Beverley bumped Ball hard, knocking him to the floor. He then stood over him just long enough not to get a tech, but to let him know what was coming. Beverley, a second-round draft pick in 2009 by the Lakers had to fight and scrap, playing in Europe, before finally securing himself in the NBA.
Like a lot of veteran NBA players are going to do, he was sending a message _ more so to Balls' father, Lavar _  than Lonzo himself. The message was clear: The NBA is a grown men's league. These are professionals. It is not a game, it is a business, and all the trash talking Lavar did about how much better his son was than guys who are already established in the NBA, was going to make life hell for his son.
Consider that Lavar called out Cleveland's Lebron James, Golden State's Stephen Curry, and even Michael Jordan.  The only problem is that his son had to go out there and back it up. Against the Clippers, he couldn't cash the check that his dad wrote.
Beverley and his Clippers' teammates  locked down Ball on the way to an easy 108-92 victory. The 6-foot-5 point guard, and the No. 2 overall pick in the draft, was a non-factor. He scored  3-points on 1 of 6 shooting from the floor.
Beverley talked about how Ball's father has created a problem for his son.  "He's a great talent, but he's got to go through the tough times. I just had to set the tone," Beverley said.   "I told him after the game, due to all the riffraff his dad brings he's going to get a lot of people coming at him. He's got to be ready for that, and I let him know after the game."

"(I had to) welcome his little young ass to the NBA." 
Let's keep in mind this was only one game. Lonzo Ball has a bright future. However, he is only 19-years-old, and unfortunately, his father has put a target on him that he may not be ready for.
It's like the legendary rapper Snoop Dogg said, after watching Ball get punished: "His daddy put him in the lions' den with a pair of porkchop drawers on." Linked is Inside The NBA postgame that includes commentary on Ball's debut.
https://www.youtube.com/watch?v=cvfuH9I8gaI
Comments
comments