Notice
: Undefined offset: 1 in
/var/www/wp-content/themes/jnews/class/ContentTag.php
on line
86
Notice
: Undefined offset: 1 in
/var/www/wp-content/themes/jnews/class/ContentTag.php
on line
86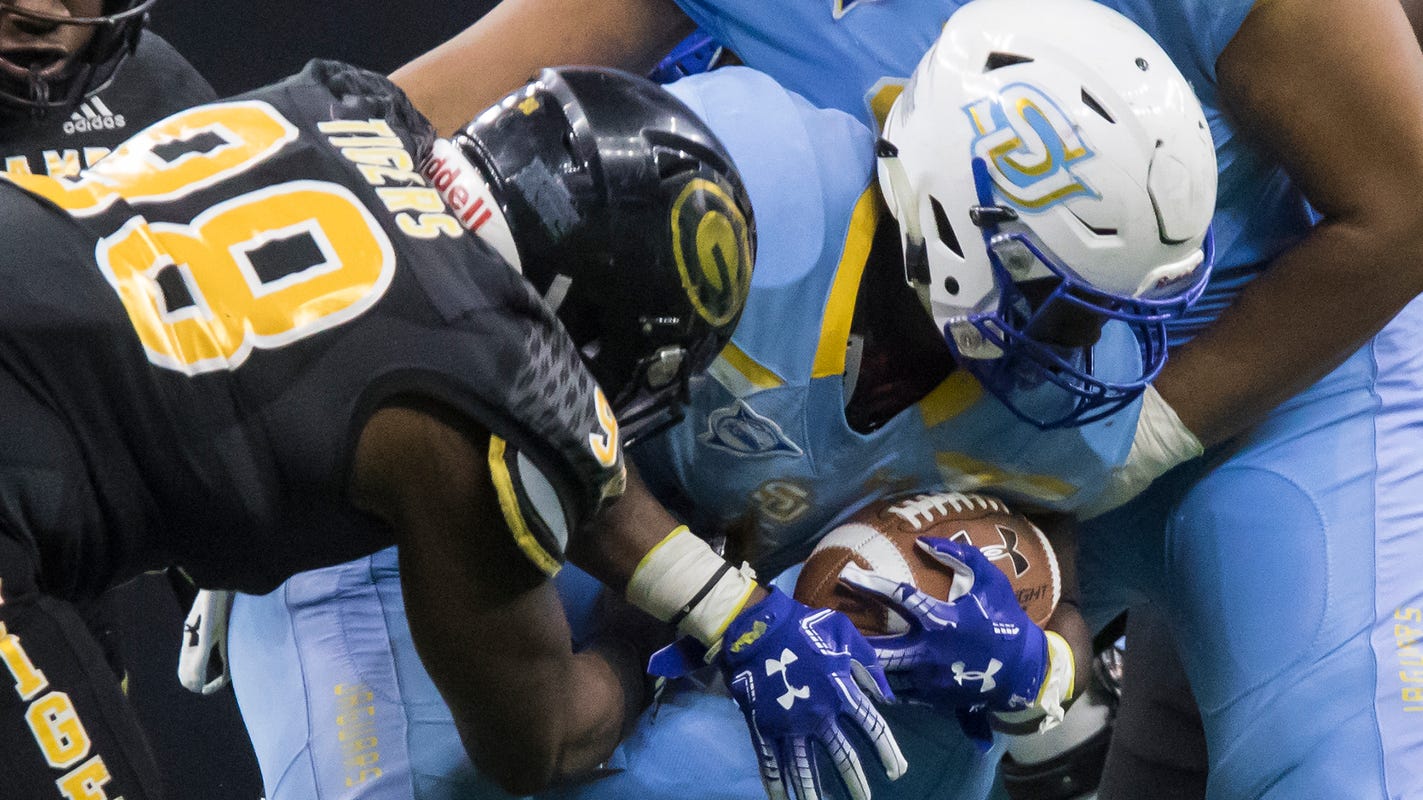 By Roscoe Nance, For TheAfricanAmericanAthlete.com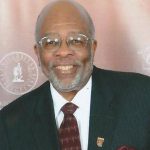 Southern overcame an 18-point first-half deficit and defeated arch-rival Grambling State 30-28 in the 46th Bayou Classic in Mercedes Benz Stadium in New Orleans and capture its second consecutive SWAC West championship.
The win sets up a rematch of last year's conference title game against Alcorn State, which will be making its sixth consecutive appearance in the championship game.
Alcorn is the defending SWAC champion and has beaten Southern. Grambling (6-5, 4-3 SWAC) had an opportunity to pull out the victory but JoeDavis deflected Miguel Mendez's 40-yard field goal attempt with 10 seconds remaining to preserve the win for the Jaguars (8-4, 6-1 SWAC). 
The block was the second of the game for Davis. He also blocked a 50-yard attempt earlier in the fourth quarter. Mendez missed three field goals in the game.
Southern coach Dawson Odums twice called a timeout to freeze Mendez before the deciding play.
Freshman running back Jarod Sims scored on a 36-yard run for the winning points with 14;11 to play. It was his second touchdown of the game. The Jaguars missed the point-after on a low-trajectory kick by Cesar Barajas, leaving the door open for the Tigers.
Grambling marched from its own 20 to the Southern 23. However,  quarterback Geremy Hickbottom, who threw for one touchdown and ran for another, threw incomplete on third-and-1 with 10 seconds left, setting up the fateful field-goal attempt.
"Dakavion Champion got some push and I got my pads up," said Davis. "He got the lineman off balance and I just used my frame to block it. I knew I had a chance to get it because I got the first one. It always feels good to make impactful plays. I was ecstatic."
Grambling entered the contest with a six-game winning streak and would have earned a berth in the championship game with a victory.
"Our kids showed the heart of a champion. My hat is off to Southern University. They played an awesome game; both teams played awesomely. (It was) a really good and clean ball game" said Grambling coach Broderick Fobbs.
.
Prairie View A&M 20, Alabama State 17 – The Panthers withstood the fourth quarter by the Hornets and escaped with a road SWAC victory in the 96th Turkey Day Classic in Montgomery, Ala.
Alabama State (5-6, 4-3 SWAC) took an early 3-0 lead on Hunter Hanson's 32-yards field goal in the second quarter. But Prairie View (6-5, 4-3 SWAC) roared to a 20-3 lead in the third quarter.
The Panthers scored twice in the second quarter and Trazon Conley threw touchdown passes of three yards to Tristen Wallace and 20 yards to Kalen Riley. Dawonya Tucker scored on a 12-yard touchdown run with 3:03 left in the third quarter for Prairie View's final points. Alabama State blocked the extra point kick.
The Hornets regrouped with a pair of touchdowns as KHA'Darris Davis connected with Michael Jefferson twice, and on a two-point conversion, were in position to send the game into overtime when they lined up for a 30-yard field goal with three seconds left in the game. But the Panthers blocked Hanson's kick and came away with the win.
Comments
comments