Notice
: Undefined offset: 1 in
/var/www/wp-content/themes/jnews/class/ContentTag.php
on line
86
Notice
: Undefined offset: 1 in
/var/www/wp-content/themes/jnews/class/ContentTag.php
on line
86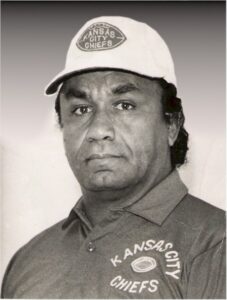 By Rickey Hampton, Editor and Founder of The AfricanAmericanAthlete.com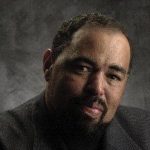 With the Kansas City Chief taking on San Francisco in Super Bowl LIV, this is a good time to let you know about the man who helped bring HBCU football players into professional sports. You may not know of former Kansas City Chiefs' super scout Lloyd C.A. Wells, but you have seen his impact on the world of professional football.
A graduate of Texas Southern University, Wells made a significant impact on the American Football League, and how pro football came to view the black athletes from HBCUs.
Working as the AFL's first full-time black scout for the Chiefs, Wells knew precisely where to find a reservoir of untapped talent, and that was at America's Black College football programs.
 There were literally dozens of great black players at schools like Texas Southern, Grambling, Jackson State, Florida A&M, Tennessee State, and others. And for some reason, the NFL was not scouting them very much.  Consider that Hall of Fame defensive end David 'Deacon' Jones who played at South Carolina State and Mississippi Valley was a 14th round draft pick by the Los Angeles Rams in 1961.
However, what some in the NFL saw as inferior football, Wells saw as a gold mine of talent.
He scouted Otis Taylor, Willie Lanier, Buck Buchanan, and Jim Marsalis who all played at HBCUs, and were all signed by the Chiefs. All three men went on to have great careers. Lanier and Buchanan are Hall of Famers, and Taylor is a former All-Pro receiver. Marsalis was a Pro Bowl cornerback who helped bring the 'bump and run' to the position.
When the Chiefs won Super Bowl IV in 1970, 22 players on their 40 man roster were black. The Chiefs were the first team in professional football where the majority of starters were black.
"That was just unheard of at the time," said Lanier, who played collegiately at Morgan State. "Lloyd Wells deserves all the credit for that."
Wells' impact on sports goes beyond football.  In the '60s Wells worked as the sports editor of the Houston Informer.  He challenged the Houston Astros to integrate their press room during games. Yes, even the press room was segregated, until Wells worked to desegregate it.
In the '70s, Wells worked as an advisor to boxing legend Muhammad Ali, and as a press agent for George Foreman.
"He was as close to me as a brother," said Ali, when Wells passed away in 2005, at the age of 78.
Linked is a video of  Wells getting his due following the Chiefs' victory over Minnesota in Super Bowl IV, and his induction into the  2016 Black College Football Hall of Fame.
Comments
comments