Notice
: Undefined offset: 1 in
/var/www/wp-content/themes/jnews/class/ContentTag.php
on line
86
Notice
: Undefined offset: 1 in
/var/www/wp-content/themes/jnews/class/ContentTag.php
on line
86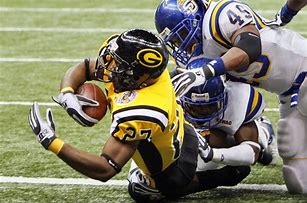 By Roscoe Nance, ForTheAfricanAmericanAthlete.com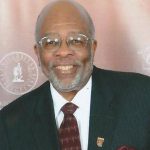 SWAC football teams are prepping for the 2019 season, having reported for preseason drills last week.
But coaches around the conference are casting an eye toward the 2020 campaign as well. Over the summer, the conference decided to go to an eight-game league schedule rather than the seven-game slate that has been in effect the previous two seasons.
Coaches say the change is welcomed because it provides flexibility in scheduling, eliminates the confusion that sometimes arose about when games against conference foes counted in the SWAC standings and which didn't and it ensures that all teams will face each other on a more frequent basis.
"It definitely helps us as far as scheduling,'' says Grambling State coach Roderick Fobbs. "It still gives us an opportunity to get three non-conference games, but you also get those really good conference matchups that you like. It's good for our conference.''
The number of conference games has fluctuated throughout the SWAC's existence depending on the number of schools holding membership. But usually, all-conference members have played each other every year.
That changed in 2008 season when the league went to a seven-game conference season, which meant that schools wouldn't play two conference members unless they were scheduled as non-conference games. That format lasted two seasons before the nine-game slate returned in 2010 and all schools played each other annually once again.
This will be the third consecutive season that Southern and Mississippi Valley State haven't played. That's a scenario that is likely not to occur with the eight-game conference schedule format.
"Our conference has been back and forth on this,'' Southern coach Dawson Odums says, pointing out that this will be the third consecutive season that the Jaguars won't face Mississippi Valley – a scenario that is likely not to occur with the eight-game format.
"If we're going to rotate the two teams that are on your schedule every two years, I think it's a great thing. If you're not going to rotate the teams and give everybody a chance to play different teams, I don't know how beneficial it's going to be. If you're going to rotate teams, I think it's one of the better ideas they have come up with because it still allows you to play three nonconference games.''
Schools will be able to play at least one guarantee money game against an FBS opponent each season, one against an FCS opponent and also schedule a game against an NAIA or Division II school as a tune-up or for homecoming.
Alabama State coach Donald Hill-Eley likes the eight-game conference schedule, but he cautions that because all schools don't play each other, there could produce some wacky results. Hill saw that first hand when he was an assistant coach at Norfolk State in the MEAC when it had an eight-game schedule.
The 2014 championship race ended in a five-way tie for first place among Bethune-Cookman Morgan State, North Carolina A&T, North Carolina Central and Southern Carolina State. Morgan State claimed the automatic berth in the FCS playoffs that at the time went to the conference championship on the strength of a complicated tie-breaker format by virtue of victories against North Carolina Central and South Carolina State.
"A lot of rings were bought that year,'' he says. "Nothing was really solidified about who the champion was.
"When it comes to scheduling, those teams not in rotation you don't get to play them for two years. That becomes a problem. It has its pros and cons. I think the pros outweigh the cons.''
Hill says the most important factor is clearly defined tie-breaker formula that is known beforehand.
"You have to know the tie-breakers up front,'' he says. "If It gets to the point of the Commissioner flipping a coin, these guys taking the field have too much invested for a guy to flip a coin and say, 'Okay, you're the champion.' As you move forward, things have to be put in place t solidify who the champion is.''
SWAC Commissioner Charles McClelland is the driving force behind the switch to the eight-game conference schedule. McClelland says the change is a first step toward the SWAC raising its profile among FCS conferences
"We looked at a lot of analytics about how to move our conference from one of the lower-ranked conferences up to somewhere in the middle of the pack and higher,'' he says. "A lot of it has to do with who you play, where you play and whether you win or not. Playing NAIAS and Division IIs don't help us at all. Playing these massive Division I guarantee games doesn't help us in that effort. It helps us financially.
An additional conference game McClelland reasons help in that regard. 
"In order to raise the overall ranking of our conference we have to take a look at the formula to do it,'' he says. "From a competitive standpoint, we can't, continue to play two NAIAs or two Division IIs. We are trying to get it to a scheduling standpoint where we have Division I (FCS) schools so we can raise the overall ranking of our conference, which ultimately helps our overall recruiting. The Celebration Bowl has put us on a national map. We have a record number of three-star recruits this year. If we can just elevate the overall ranking of our conference, that puts us in position to be one of the best conferences out there.''
Coaches throughout the conference are on board.
"I think it's a good adjustment,'' says Prairie View A&M coach Eric Dooley. "I feel really good about it. It's always going to be pros and cons about whatever you decide to do. Whatever is best suits the conference I'm for it.'' 
Comments
comments