Notice
: Undefined offset: 1 in
/var/www/wp-content/themes/jnews/class/ContentTag.php
on line
86
Notice
: Undefined offset: 1 in
/var/www/wp-content/themes/jnews/class/ContentTag.php
on line
86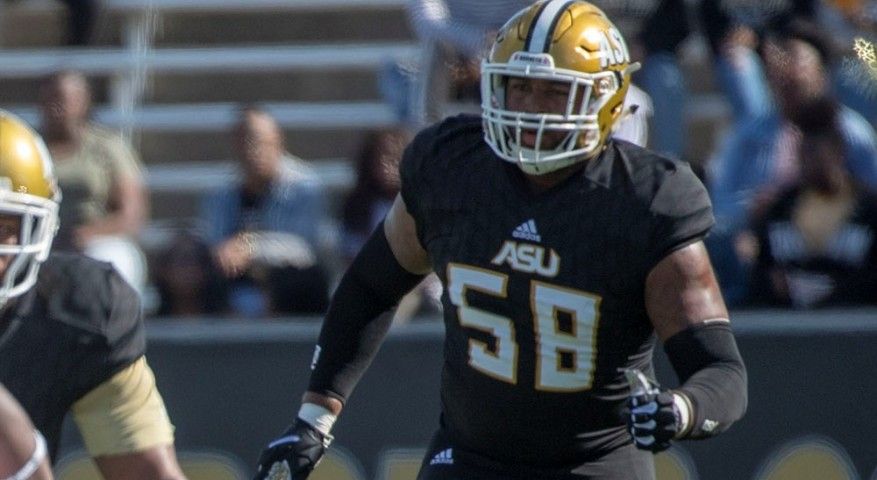 By Roscoe Nance, For TheAfricanAmericanAthlete.com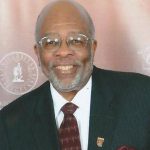 The Houston Texans rolled the dice Thursday night and made Alabama State offensive tackle Tytus Howard their first-round selection – the 23rd pick overall – in the 2019 NFL Draft.
The Texans are gambling that Howard, the first HBCU product chosen in the first round since the Arizona Cardinals nabbed Tennessee State cornerback Dominique Rodgers-Cromartie with the overall pick in the 2008 draft, and Alabama State's first first-rounder ever, will solidify their offensive line woes.
Texans quarterback DeShaun Watson was sacked a league-high 62 times, a number that's way too high if the team hopes to contend for a Super Bowl championship after reaching the playoffs last season.
Most mock drafts had Howard, 6-5, 322, pegged as a second or third round. However, there is a saying in the NFL that it only takes one team to like an athlete for him to become a first-rounder, and the Texans clearly like Howard.
"It's an amazing feeling,'' said Howard shortly after being tabbed by the Texans. "It's just really unexplainable right now. It's a blessing to be picked in the first round. I am just grateful for my family and for everyone at Alabama State for what they have done for me. This is a big day for all of the HBCUs.''
Howard was a team captain for Alabama State three years, and Coach Donald Hill-Eley wasn't surprised to see drafted so highly.
"Just like I imagined,'' Hill-Eley said. "He saw his dream, he worked toward his dream and now he gets to realize his dream."
While Howard is realizing his dream, the Texans are hoping he will end the nightmare they have experienced trying to protect Watson, their third-year franchise quarterback.
"He's a prototypical guy,'' Texans general manager Bob Gaine said following Thursday night's first-round selections. "He has the height, weight, speed – the measurables we like. He has the make up the intangible profile that's excellent. We're excited to have him.''
A major question about Howard was the level of competition that he played against, having played in the SWAC and not in a Power Five Conference. The Texans judged Howard based on how dominant he was against who he played against, and not who didn't play against.
The level of competition he played against, he plays at a very high level,'' Gaine said. "He's not coming from a Power Five Conference but I'm not concerned about that at all.''
Gaine said the Texans had their eyes on Howard since Alabama State's preseason practices and followed him throughout the season.
He got high marks for his performance in the Hornets blowout loss to Auburn and finished the season having allowed only one sack.
He was invited to the Senior Bowl, where he started and performed well, and that's when his stock began to soar. Howard backed up his Senior Bowl effort with a strong showing at the NFL Draft Combine, where he ran a 5.0 40-yard dash. He topped it all off by interviewing well and having impressive Pro Day and private workouts.]
"We felt he passed each test in terms of scouting with flying colors,'' Gaine said. "We feel like he checked all the boxes''.
Howard's journey to the NFL is something of a storybook tale.
He was a standout quarterback and basketball player in Monroeville, Ala., before he converted to tight at Alabama State and eventually offensive tackle. He played both tackle spots for the Hornets, which made him attractive to the Texans and bodes well for him being able to crack their starting lineup.
"We see Tytus as an offensive lineman,'' Gaine said. "We believe he is a four-hole player, who can play either tackle or either guard. We value versatility highly.
"The way we look at Tytus is we see him as an offensive lineman. He'll have a chance to compete for a starting role. We just don't know what it will be. It could be guard, it could tackle. It could be left or it could be right. It could be left guard or right guard.''
Howard's athleticism having played basketball and tight end is another plus for him and a major reason the Texans view him as being able to play multiple positions on the offensive line.
"When you're playing other positions you do have to have a level of athleticism,'' Gaine said. "You're moving from an edge position (tackle) where you're handling power, speed, and athleticism.
"Then you're moving inside (to guard) where you're dealing with power and brute strength in a shorter box. We feel his physical dimensions allow him to do both. On game day it gives us a ton of versatility, and when injuries come we have the ability to move some pieces around.''
Another of Howard's selling points was his personality, which came through when the Texans interviewed him.
"He's a very authentic person,'' Gaine said. "When you meet him, what you see is what you're going to get. From a football character standpoint, he has the football intelligence, passion, and love for the game, and the physical and mental toughness. He's a very dependable guy; he embraces the process of preparing to win in football. Everything that goes into it Monday through Saturday is excellent; we know he's going to love playing on Sunday.''
Comments
comments