By Rickey Hampton, Editor and Founder of The African-American Athlete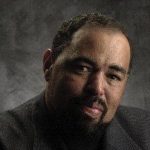 When you hear people talk about basketball's greatest player, you typically hear the same few names: Michael Jordan, Magic Johnson, Wilt Chamberlain, Bill Russell, Kareem Abdul-Jabbar, LeBron James, and a few others.
However, there are folks in Los Angeles that give that honor to Raymond Lewis.
The basketball world is filled with what-could-have-beens, and what-might-have-beens.  Well, Lewis, a 6-foot-1 guard, actually demonstrated that he could play with anyone, on any level.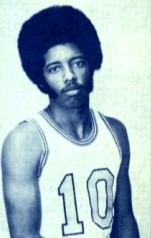 Lewis played at Verbum Dei High School in L.A., where he led the school to three straight California Interscholastic Federation (CIF) championships (1969-71).
  Lewis was one of the most sought after recruits in the country. Yet, he turned down some the major colleges, including UCLA, to play collegiately at Cal State Los Angeles.
At Cal State he averaged 39 points a game as a freshman ('71-'72), and had a 73 point game. He averaged 33 a game as a sophomore ('72-73), and mind you, he did it without the use of the 3-point line. Although a guard, Lewis shot nearly 60 percent from the field.
It was none other than Jerry 'The Shark" Tarkanian who said: "He [Lewis] is the best offensive player I ever saw." That was after Lewis lit up Shark's No. 3 ranked Long Beach State team for 53-points, as he led Cal State to an upset victory. Lewis had games of 73, 51, 50, 46, 43 and 40 at Cal State.
Game film of Lewis is extremely rare, considering he played in the early '70s. Observers say what made him special was his incredible speed, vision, and quickness to go with his lethal jumper. He also had the intangibles. He was a winner and a leader on the high school and college level.
Lewis left Cal State after his sophomore season. He was in the first 'hardship' draft, where players were allowed to leave college early for the NBA.  The Philadelphia 76ers selected Lewis with the No. 18 pick in the draft. It was the second of  their two, first-round, picks. The team selected Doug Collins with the No. 1 overall pick.
During training camp, Lewis was the breakout player. He outplayed Collins, and looked like he was going to have an instant impact on the NBA.
However, a contract dispute would eventually cost Lewis dearly. Legend has it that Lewis felt that since he had outplayed Collins so soundly in training camp, that he should be making more money than the No. 1 overall pick.
Lewis wanted to void the original deal he signed, and receive a new contract that paid him more than Collins. Eventually, he left camp (or was told to leave by Sixers coach Gene Shue).
What truly happened is still debated to this day.
Whatever the case, Lewis'  reputation had been set in stone in the mind of many NBA owners and General Managers. And, because the Sixers still had him under contract, he could not jump to the ABA and play.
Lewis continued to play in the various summer leagues, where he displayed his skills against the NBA's best. There was one game in the famed Drew League in L.A. where Lewis scored 56 points against Michael Cooper, the Lakers' defensive stopper who spent his career guarding the likes of Julius Erving and Larry Bird.
It is still puzzling to some why Lewis never got a chance to play in the NBA, despite his immense skill-set. It seems teams were scared off by Lewis' attitude, or at least his perceived attitude.
Former UCLA and NBA star Marques Johnson said he knows exactly why Lewis never got to play. "He was blackballed, make no mistake about that," Johnson said. "He played with me, (NBA standouts) Reggie Theus, Kiki Vandeweghe, David Greenwood and a bunch of guys in town [L.A.] and, no one had any answers for him. He just dominated the games on a daily basis."
Lewis died in 2001 at the age of 48, from the complications of a leg infection. Doctors had warned Lewis that his leg needed to be amputated in order to rid the infection. Linked is more on Raymond Lewis:
Comments
comments