Notice
: Undefined offset: 1 in
/var/www/wp-content/themes/jnews/class/ContentTag.php
on line
86
Notice
: Undefined offset: 1 in
/var/www/wp-content/themes/jnews/class/ContentTag.php
on line
86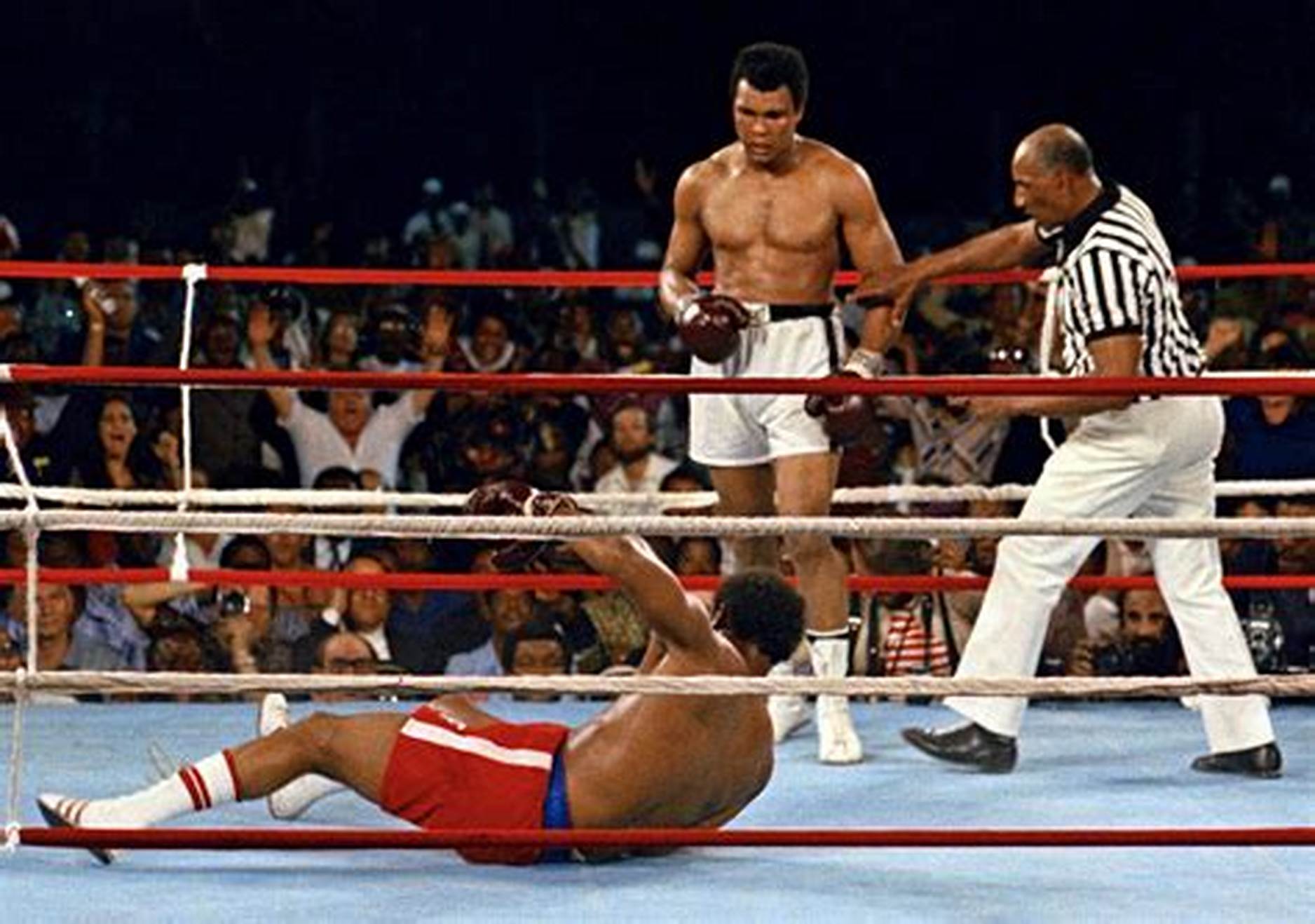 It is hard to believe that it was 44-years ago today (Oct. 30, 1974) that Muhammad Ali's greatest victory occurred in Kinisha, Zaire.
The event was put together by Don King, the flamboyant boxing promoter, who guaranteed both men $5 million. The only problem is King did not have the money and had to come up with a financier. Enter Zaire's dictator Mobutu Sese Seko, who was looking to put his country on the world stage
Ali, 32, was a major underdog going into the fight against George Foreman, the reigning heavyweight champion.
Many observers felt Ali was not the same fighter after coming back from being stripped of his title and losing his boxing license in 1967, after refusing to be inducted into the Army.  Foreman was younger (26) and possessed extraordinary strength and punching power. Foreman had destroyed the great Joe Frazier, who beat Ali in 1971 to become the Heavyweight Champion. There were more than a few people were concerned about Ali's safety entering the ring with a merciless force such as Foreman.
Ali had already established himself as a legend. His accomplishments in the ring and his willingness to speak out on issues of race and justice out of the ring made him a beloved figure by black people all over the world. It was the reason that most of the crowd of 60,000 in attendance cheered him on, chanting "Ali Boma ye" which translated meant: "Ali kill him". 
The Champ used a tactic he called 'The Rope A Dope', to lure Foreman into the corners and let him bang away until Foreman literally punched himself out. What is overlooked about that tactic was the courage and toughness of Ali to take that punishment to his body. Foreman delivered powerful blows, even if they weren't clean shots. 
Click the links to below to see the crowd chanting "Boma ye" and the actual fight.
Comments
comments