Notice
: Undefined offset: 1 in
/var/www/wp-content/themes/jnews/class/ContentTag.php
on line
86
Notice
: Undefined offset: 1 in
/var/www/wp-content/themes/jnews/class/ContentTag.php
on line
86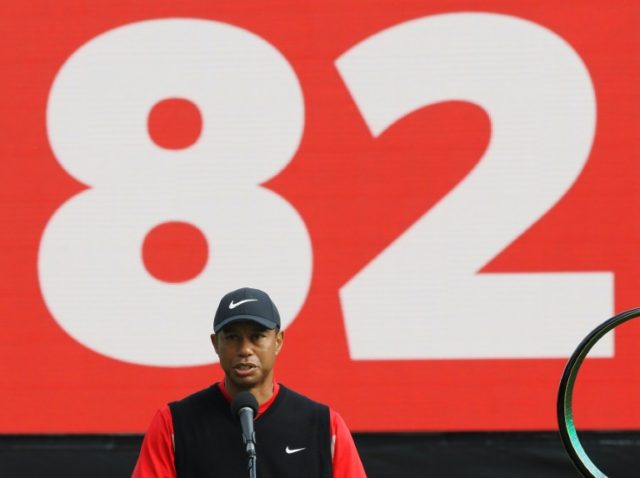 By Rickey Hampton, For TheAfricanAmericanAthlete.com
It is fitting that Tiger Woods captured his (supposedly) record-tying 82nd PGA Tournament win in dominating style, winning wire-to-wire at the ZoZo Championship in Japan.

His domination in Japan puts an exclamation point on the victory, and the utter dominance he has shown since turning pro in 1996. And 23 years after his first victory in Las Vegas, he captured No. 82 in Japan.
No one has ever won more PGA Tournaments than Tiger Woods. Not Arnold Palmer. Not Ben Hogan. Not Jack Nicklaus, and not even the great Sam Snead, who is credited with 82 PGA Tour wins.
Snead's 82 wins should come with an asterisk. He played a segregated tour, which kept great black players such as Ted Rhodes, Charlie Sifford, and Bill Spiller, from competing. Those men were capable of winning on the PGA Tour, as Sifford eventually did, but were denied the opportunity.
Secondly, Snead won five team events and one 18 hole event.
That's why Tiger's 82 stands alone.
To be clear, I am not here to try and diminish the accomplishments of Snead, a superb player whose swing stands the test of time. I am just saying that he didn't win 82 events. 
The debate over who is the game's greatest player is only a two-man conversation between Tiger Woods and Jack Nicklaus. Woods gets the edge.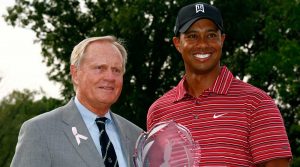 Consider: Woods has won 15 major championships, including four in a row, and now, 82 PGA Tour events. He has won 18 of the prestigious World Golf Championships, against elite fields.
He once won seven consecutive Tour events. He once went 142 consecutive events without missing a cut. He was the No. 1 player in the world for 683 weeks. He won the 2000 U.S. Open by 15 shots, which is like winning the Super Bowl 50-0.

 We aren't even delving into his money titles, Player of the Year awards, and Vardon Trophies, nor his spectacular amateur career, or how he transcended the sport of golf like no other since Arnold Palmer. The fact golfers are playing for multi-million dollar purses today is because of Tiger Woods.
The only one that comes close to matching Woods is Nicklaus, who has actually outdone Woods in the majors with 18.  Although the Golden Bear has four more majors, Tiger has played against stronger, international fields. Nicklaus didn't have the bevy of overseas adversaries to deal with, just Gary Player, the South African, who holds nine major titles.

Nicklaus never went through the long struggles with his health and game that Woods did. However, the fact Woods could come back from those woes and win the 2019 Masters and rise back to No. 6 in the world is remarkable.
And last weekend, tying the record that he already owns, only added to the legend.
If Woods had never won the Tour Championship in 2018 and added a Masters' championship and his 82nd PGA Tour win, you could still argue he was the best ever.
Woods' 82nd career victory in Japan on Sunday sealed it
Comments
comments