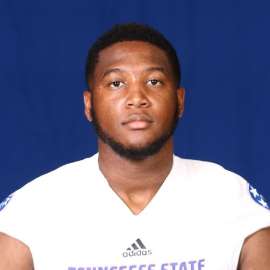 Tennessee State University has a storied football tradition. Legendary men like coach John Merritt, and his assistants Joe Gilliam Sr. and Alvin 'Cat' Coleman were innovators of offensive and defensive concepts during the 1960's and 70's.
TSU has sent dozens and dozens of players to the National Football League such as Pro Football Hall of Famers Claude Humphrey and Richard Dent. Quarterback 'Jefferson Street' Joe Gilliam Jr., of the Pittsburgh Steelers, helped paved the way for the black quarterbacks in the NFL today.
Last Saturday, Latrelle Lee, a member of the Big Blue Tigers football team, embarrassed the TSU legacy.
While standing on the sidelines during the Tigers game with Southeast Missouri State, Lee punched  T.J. Greenstone, the Tigers' strength and conditioning coach, twice in the head.
The attack was captured on tape. Lee's actions are totally uncalled for. It was embarrassing to himself, his family, his teammates, and the university.
 Credit TSU coach Rod Reed, athletic director Teresa Phillips, and the university for acting quickly and desicively.  Greenstone, a senior, was dismissed from the team, and expelled from the university. His attack left them no other choice.
 Greenstone's  actions do not represent Tennessee State University in any form or fashion. T.J. Greenstone is an example of  how one mistake can change the course of a person's life. Here is hoping the young man gets the help he needs to recover from this devastating mistake.  
Comments
comments