By Rickey Hampton, Editor and Founder of TheAfricanAmericanAthlete.com
Mass shootings have become so prevalent in our society that the recent shooting at the Waffle House in suburban Nashville was more or less an 'also ran' story in the news media
But it was stunning occurrence in my family.
My niece was one of the eight people shot by Travis Reinking early that Sunday morning. A member of Delta Sigma Theta Sorority, she was out celebrating with her friends, sorors and other Greeks, when Travis brought his hatred into their lives.
Using his AR-15, the NRA's pride and joy, and the apparent weapon of choice of mass shooters, Reinking began his rampage.
When he finished four people were dead, and my niece was among the seriously injured. If not for the heroics of James Shaw Jr., more may have died.
Thankfully, my niece is expected to survive, although she faces a long difficult road to recovery, she is young, strong and resilient.
You may have noticed that in the reports since the shooting barely a word has come from the current president, who spends most of his days tweeting about everything from porn stars to reality TV shows.
Of course, this only illustrates things we already know about this despicable man's predilections for ignoring evil in those like him:
1. The shooter wasn't an immigrant or a Muslim.
2. The shooter was white, and the victims were people of color.
The president and his 'Make American Great Again' minions have largely remained silent. Of course, we know that if the shooter was a Muslim, or an immigrant, or a person of color, the racist president would be tweeting non-stop.
You will also note that no one has talked about all those killed being people of color (two Black men, one Black woman, and one Hispanic man). From the best information I have been able to gather, all of those who were wounded were also of color.
There is no doubt in my mind that Reinking was hunting black people. He sat in his vehicle and observed the patrons before striking. His mission was to kill as many as he could. But watch how people will just try to say he is just a 'mixed' up kid who is 'confused' and in need of counseling.
Events such as the Waffle House shooting have been occurring for years in America. I mean, you can't even go to a movie and feel totally safe. The list of shooters is nearly unending, and all of them were filled with some sickness that led them to try to destroy anyone in their path, regardless of race, creed and color or religion.
We are the most violent society in the world, and those who we have elected to lead us have done little to address this issue.
However, as bad as it has been for years now, there is a new, even more sinister, season of hatred in America. And while it didn't start with the current president, is has been fueled by his racism.
Consider his rise to power began with a racist lie regarding President Barack Obama's birthplace. That lie and his rhetoric have been embraced by many republicans, conservatives and hypocrites who call themselves evangelist.
The racist president has continued his racist rhetoric in the White House. His attack on Hispanics, immigrants, Muslims and his disregard of the black community, is stunning.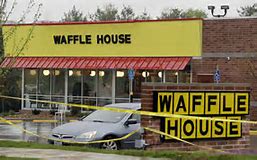 Has there been one week since he has been in office where that man hasn't feuded with someone, or offended some group? No wonder groups like the KKK are fully supportive of him, and another 40 percent of the country.
The dangerous side of this is he has made people think it is OK to be racist, and even racially violent.
He has encouraged a culture of hate meant to divide people. There simply is not enough space in this column to detail the overt tones of racism spewing in America today.
How many videos have you seen of some white person calling a black person a nigger? In addition, how many videos have you seen when that black person subsequently whips that white person's ass?
My favorite video is in some department store when this sista takes off her high heels, and handles a white woman who made the mistake of pushing her.
What some of these people who think it's OK to be overtly racist again do not understand is it's not 1940, or 1950. Black folk are no longer going to step aside. Calling a black man a nigger may very well get your ass kicked.
There is no way to say if this sense of hatred fueled the wrath of Reinking, who walked into a restaurant naked to murder and maim innocent people. But I will tell you this, his actions doesn't help heal old wounds. It does not bring us together.
Finally, there is no question the lives of people of color are devalued in America.
Consider the manhunt of Reinking, who we know was armed and extremely dangerous. Somehow, the police were able to apprehend him safely and without firing a shot. I assure you black folk all over the country took note of his safe arrest, just as they did a few years ago when Dylan Roof was arrested, and then treated to lunch.
If Reinking had been a black man who shot up a restaurant full of white people he would not have been taken alive. We know as black folk that our encounters with police, even something as simple as a traffic stop, can be deadly.
Amazingly, Reinking was actually given a $2 million bond by a judge in Nashville after shooting up the restaurant filled with people of color. The bond was revoked only after public outcry.
There is no better demonstration regarding the lack of value black people have in the eyes of some than seeing Reinking granted a bond.
The mayhem and hatred that exists in America today is exactly what the racist president and his followers/supporters mean when he says 'Make America Great Again."
Excuse me, but it's hard for me to think of how great this nation is with my niece is in ICU at Vanderbilt Hospital.
Comments
comments